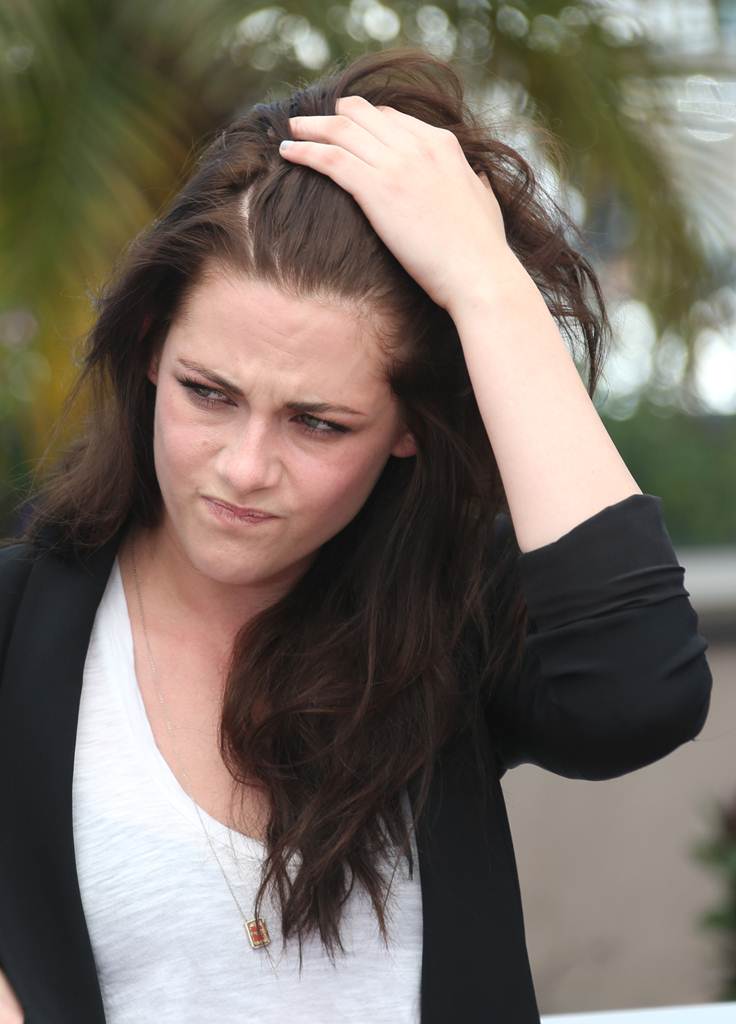 All celebrities have been caught on camera in embarrassing positions. Sometimes it's humiliating. Sometimes it's career-destroying. But in the case of Kristen Stewart, it's just plain fun. Whether she's casting judgmental eyes at Robert Pattinson, or flipping off a limousine television, Stewart manages to entertain all who happen upon her candid snapshots.
The star of The Twilight Saga movies and Snow White and the Huntsman (now in theaters) has been caught on camera with some pretty silly facial expressions in her time. Silly enough to conclude that she's either pulling a fast one on her adoring fans, or that she's got some extremely odd thoughts running through her mind.
While you can never presume to know what a star is truly thinking, it's always fun to guess. Check out Hollywood.com's new gallery, What Is Kristen Stewart Thinking?, where some of the funniest photographs of the young actress have been paired with our "best" (at least, most humorous) guesses as to what Stewart might have been thinking at the time of the pic.
Click Here to Launch This Gallery!
More:
Kristen Stewart: 10 Quotes That Make Us Like Her (Yes, We Mean It!)
'Twilight' Stars Pattinson, Stewart and Lautner Gaze Into Your Eyes! — POSTERS