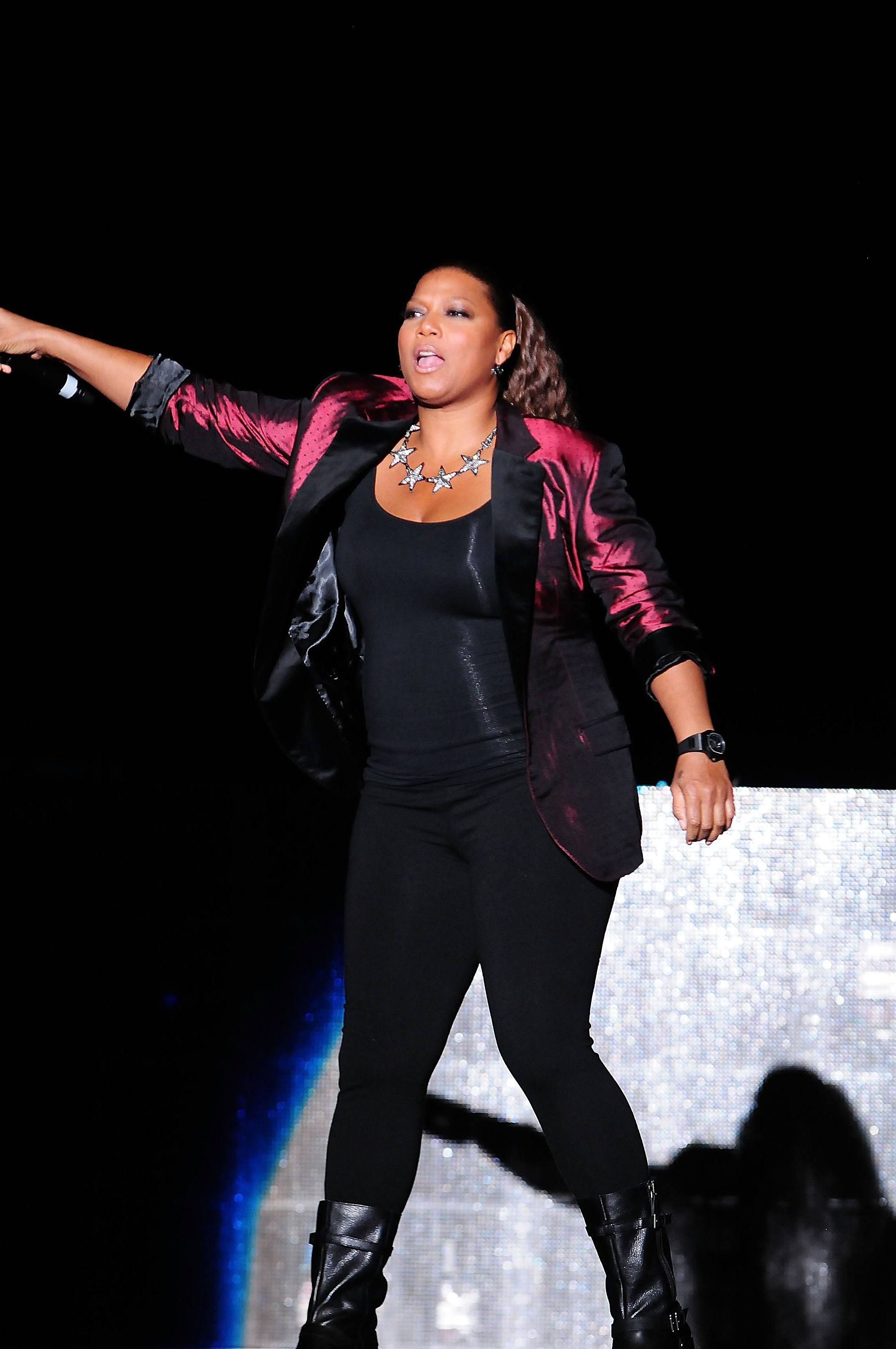 Queen Latifah was the headliner at the 29th annual Long Beach Lesbian & Gay Pride Festival on May 19, but she says her appearance at the event is not an indication of her sexual preference. "I've never dealt with the question of my personal life in public," the notoriously private singer says. "It's just not gonna happen."
Despite claims that this was her first-ever engagement at a Pride celebration, Latifah remembers a similar event she participated in with the late Tupac Shakur in the early '90s. "My first show that paid me more than $10,000 was in a gay club on New Year's Eve in San Francisco. Tupac happened to be in town, so he came to kick it with me. ... We had a blast in there."
The 42-year-old says, no matter a person's personal preference when it comes to their partner, "when people are going through hatred and bullying, the biggest thing to fight that is love."
More:
Latifah Launches CW Singing Competition
'Battleship' and Rihanna's Box Office Future: When Musicians Make Movies
Photo Credit: Johnny Louis/WENN.com