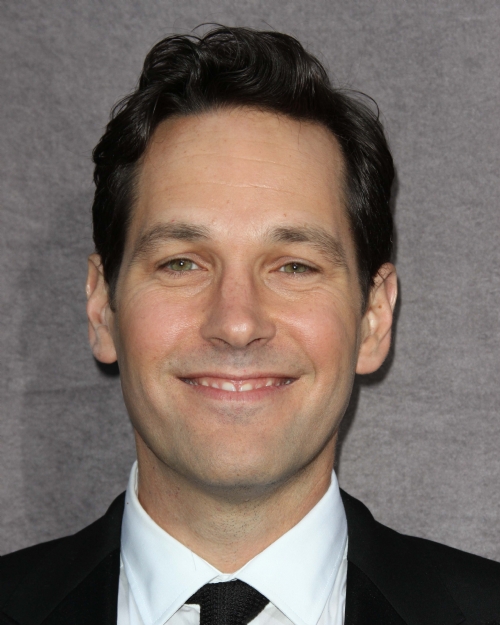 Talk about a triple threat. It was announced on Monday that Paul Rudd, Michael Shannon, and Edward Asner will be appearing together on Broadway this fall for a limited engagement run of Craig Wright's thrilling drama Grace. Beginning in previews on September 14, the versatile trio will all three be making their returns to the stage for the play's Broadway debut. In fact, this will mark Asner's first Broadway appearance in nearly 25 years. (The legendary Mary Tyler Moore Show star last appeared on the Great White Way in 1989 in Born Yesterday.) 
The play — which first premiered to acclaim in Washington, D.C. in 2004 and went on to win three L.A. Drama Critics Circle Awards, including Best Play — follows an eager, wide-eyed couple (Rudd and actress Kate Arrington, Shannon's real-life girlfriend) that move to Florida to open a chain of Gospel motels, but not before encountering an irritated neighbor (Shannon) and an abrasive exterminator (Asner.) The four collide in what's being describe as "an entertaining and suspenseful journey." Of course, we'd just hail it as "Paul Rudd, Michael Shannon, and Ed Asner are all appearing in a show together?! We'd like our tickets right this instant, please." 
Fans of the stage couldn't ask for a more uniquely talented group of actors, really. While Rudd may be best known for his trademark sensitivity and cutting wit on screen, in comedies like
Anchorman
,
Role Models
, and
I Love You, Man
, the charming star is no stranger to the stage. In fact, Rudd, who recently took part in Jason Reitman's
live group read of The Apartment
in New York City, has appeared in numerous stage productions, including starring opposite
Julia Roberts
and
Bradley Cooper
in 2006's
Three Days of Rain
on Broadway. 
The intense, Oscar-nominated Shannon has a rich theater background and has already worked on a Wright show prior to Grace, when he starred in the off-Broadway production of Mistakes Were Made. But it's the Emmy-winning Asner, whose decade-spanning career has been marked by memorable work on television, film, and stage, may be the biggest draw for Broadway buffs. After all, who doesn't want to see a living legend? Sorry, living legends. 
Grace is slated for an October 4 opening night. 
[Photo credit: David Edwards/DailyCeleb.com] 
More: