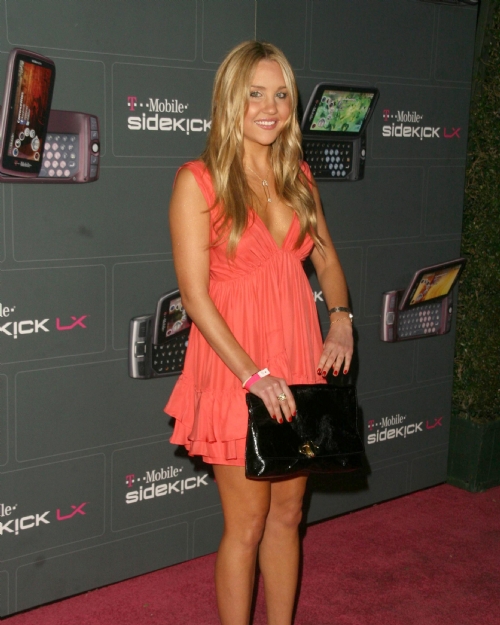 Charged with a DUI on Tuesday after her April 6 arrest in which she allegedly sideswiped a police car with her BMW, Amanda Bynes did what any reasonable person in her position would do: She asked the President for help. Bynes, who continues to find herself having car troubles, tweeted "Hey @BarackObama... I don't drink. Please fire the cop who arrested me. I also don't hit and run. The end." Or is it?! (No. No, it's not.) 
But it's unlikely the 26-year-old is going to get any help from President Obama, who has now gotten
roped in with youth culture
twice this week, regarding her charges (though in his defense, he's a little busy running the country). Clearly, the
Hairspray
star had better figure out a plan B. According to
People
, Bynes, who reportedly "refused to complete a Breathalyzer or drug test" could face "a maximum penalty as a first-time offender of 48 hours in jail, three years probation and a nine-month alcohol program. She could also lose her driver's license for a year." 
While DUIs and misdemeanor charges are most certainly no laughing matter, Bynes' latest tweet is an amusing reminder that the only thing she should be operating right now is her Twitter. Her profile is a veritable comedy gold mine; it's sort of stunning no one has made her social networking gems into a meme or musical mash-up in the same vein as
this brilliance
. 
In addition to asking the POTUS to get her out of a DUI, Bynes has used her Twitter to announce her retirement from acting ("I don't love acting anymore so I've stopped doing it,") her plans to get married ("i want a husband,") and her declaration of undying love for Snapple ("Snapple I still love you I hope you know that.") 
Here's some of Bynes' other greatest Twitter hits, courtesy of
BuzzFeed
: 
"book = something you read (if you don't know that there is no hope for you)"
"Ok that's enough about hair capes for now" 
"I like when Drake says 'Everything is Kosher' in his new song OVER because A. That's a clever way of saying everything is good and B. Judaism" 
"creepers know who they are"
"...chances are if you're reading this you're a person think about that everyone :)" 
Seriously, think about that everyone. 
UPDATE:
TMZ.com
reports that Bynes has plead not guilty to her DUI charge. 
[Photo credit: Dave Edwards/DailyCeleb.com]
More: