"Whutoo Whutooo," Jennifer Nettles is about to be "Stuck Like Glue" on someone other than her new husband Justin Miller. Just seven months after the 37-year-old Sugarland singer and Miller exchanged vows, Sugarland's manager confirms that the country star is pregnant with the couple's first child. "They are thrilled beyond belief," their manager tells People about the baby, who is set to arrive this November.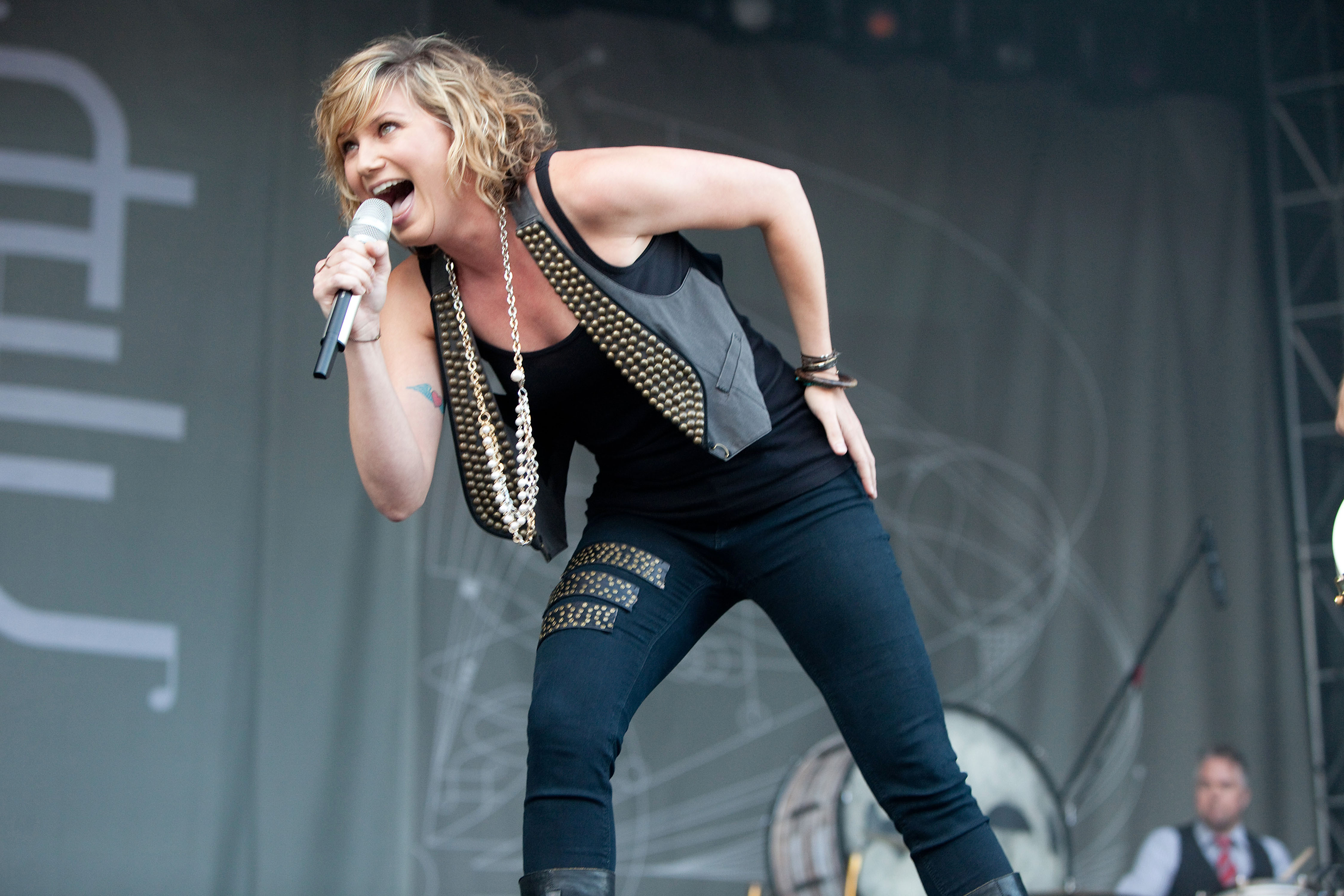 Given the exciting news, Hollywood.com isn't just "Settlin" with a typical news post. Instead, we're going to do "Something More" by offering up a special present to Nettles. No, it's not a typical baby rattle or a silly diaper bag. Instead, we've rewritten Sugarland's hit song "Stuck Like Glue" into a lullaby. Here you go, Nettles — just a little taste of something you can sing as you cradle your new "Baby Girl" (or, Baby Boy) to sleep each night.
"Stuck Like Glue (The Lullaby Version)"
MMMM better...MMMM better... Absolutely no one can love you better And no one can take care of you sooo goooood Mom and babe will always be together Rocking you to sleep each night like I knew I would And just when you, you look up at me and smile Love proves no trial... [Chorus:] There you go making my heart beat again, Heart beat again, Heart beat again There you go making me feel like a kid Won't you [giggle and giggle] one time? There you go pulling me right back in, Right back in, Right back in And I know-oo I'm never letting this go-ooo I'm stuck on you Whutooo whutooo Stuck like glue You and me baby we're stuck like glue Whutooo whutooo Stuck like glue You and me baby we're stuck like glue Some days you just won't stop crying Some days you know I wanna just give up When it feels like a fight, up with you all night Had enough You give me that look "I'm sorry mommy, let's make up" You do that thing that makes me laugh And just like that... [Chorus:] There you go making my heart beat again, Heart beat again, Heart beat again There you go making me feel like a kid Won't you [giggle and giggle] one time There you go pulling me right back in, Right back in, Right back in And I know-oo I'm never letting this go-ooo I'm stuck on you Whutooo whutooo Stuck like glue You and me baby we're stuck like glue Whutooo whutooo Stuck like glue You and me baby were stuck like glue Whutooo Whutoo
Lullaby