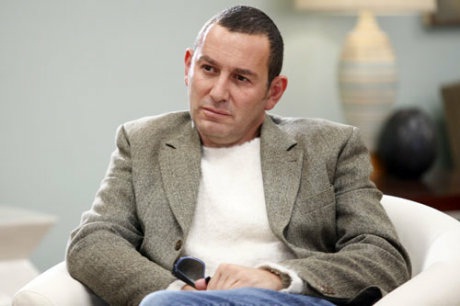 UPDATE: On February 17, 2013, country singer Mindy McCready became the fifth Celebrity Rehab participant to die in the past two years. "Although I have not treated her for a few years, I had reached out to her recently upon hearing about the apparent suicide of her boyfriend and father of her younger children," Dr. Drew said in a statement after her apparent suicide. "She was devastated."
ORIGINAL STORY: Rodney King, who passed away earlier this month after he was discovered dead in his pool in Rialto, Calif., might have earned nationwide notoriety after becoming infamous victim of police brutality, but in more recent years, King, who endured longstanding struggles with alcoholism, was known to TV audiences for appearing on the VH1 reality series, Celebrity Rehab with Dr. Drew.
Though toxicology and autopsy reports surrounding King have yet to be released, it's hard not to think of other Celebrity Rehab alums who have suffered a similar fate in recent years. King's death is only the latest in a line of recent tragedies involving the show's participants. In 2011, former cast members Jeff Conaway (best known for his role on the classic sitcom Taxi) and Mike Starr (the bassist for the band Alice in Chains) both passed away; the latter's death was the result of a prescription drug overdose. Additionally, Rehab and Sober House participant Shifty Shellshock was arrested for cocaine possession in early 2012, and was later reported to be in a coma — the artist, born Seth Brooks Binzer, has since come out of the coma.
Considering the persistent problems facing some of these stars regarding their respective addictions, some may wonder: Was Celebrity Rehab and host Dr. Drew Pinsky dedicated to helping its patients, or more committed to filming good TV?
RELATED: Mindy McCready Dies at 37 of Apparent Suicide
After all, the series — which was put on hiatus shortly after Conaway's death — did adapt rehab to fit TV filming schedules. Director Duncan Roy, who was featured on the Sex Rehab incarnation of the program, tells Hollywood.com that some patients involved with the program might have struggled with its short 21-day filming time frame. (Traditional rehab lasts for 90 days.) "Not everybody gets well at the same time. Obviously, some of those people left that place completely in the same position as they were in before." he says. "[But] what you do in 21 days does cover a great deal of ground. So I felt that it was a really good introduction to this world of therapy."
And, to give Pinsky and Celebrity Rehab credit, there was an effort to treat patients after the show wrapped. Rachel Uchitel, another participant on the primary series, tells Hollywood.com she was in constant contact with Pinsky after the show. "After I left or graduated, whatever you call it, I stayed in L.A. for another six months, and saw two of the doctors from the show," she says. "And then I saw Dr. Drew and Bob once a week, for about two hours ... And they didn't get paid for it, or anything. Dr. Drew would drive into Hollywood to Bob's office and spend about an hour or two with me once a week, just ... talking to me." Uchitel and others from her season even checked into sober living after they "graduated" (the series' term for finishing rehab) the show.
NEXT: Just How 'Produced' Is It All?... 
Still, there's no doubt Pinsky and Celebrity Rehab producers knew first and foremost what they were supposed to deliver: A TV show. Even while casting the series, the Celebrity Rehab fished for newsmakers. Uchitel, who didn't even have any ostensible addiction prior to being cast on the program, says she pursued by a Celebrity Rehab representative through mutual friend Michael Lohan, who persisted in trying to get her on the program after initial hesitance.
After refusing several times, pointing to her lack of addiction, Uchitel eventually agreed to be on the show, coming to terms with the fact that she had "a prescription pill addiction" and was "'addicted to love'," two situations with which Uchitel admits to "having a hard time." (Sources tell Hollywood.com that Uchitel was paid about half a million dollars to be on the show.)
RELATED: Celebrity Rehab Star Rodney King Found Dead at 47
Additionally, Roy endured a similar process in finding his way onto the program: "They were looking for a gay character on the show," he says. "A friend of a friend knew the casting director, so they called me. At first, I wasn't really very interested. They offered me enough money for it to be interesting."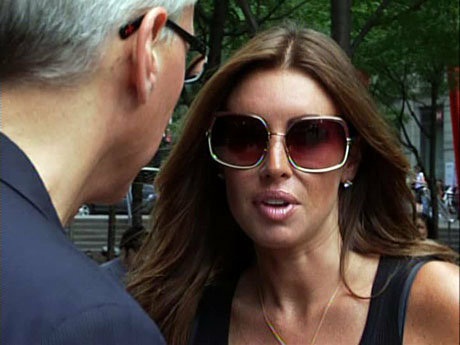 Considering the payment, it's not unthinkable that some celebrities might have signed on to the program less for treatment of their addiction, and more for the payday and free PR.  "I think everybody was probably on it in some kind of way for self-aggrandizement," Roy says, adding that some participants on Sex Rehab — himself, Jennifer Ketcham, and Phil Varone, specifically — actually got something of value from their time on the show. Uchitel expresses a similar sentiment: "Everyone who went on the show was [there], probably in one way or another, to either resurrect their career, or become famous again, or get in the spotlight. I personally believe that that is part of the intention."
And one person who Roy says especially loved the spotlight? Pinsky. "Dr. Drew himself probably isn't the most helpful guy," he says. "Basically, he's an internist. But the other therapist that they had there, Jill Vermeire, she was just amazing." Roy jokes, "[Dr. Drew] looked on as Jill Vermeire did the work, and then claimed the success, naturally." (Pinksy declined to comment on this piece.)
However, Roy appreciates Dr. Drew's intentions, and his degree of capability in certain facets of the rehabilitation process. Just see his close work with Uchitel. "I know that he is tremendously helpful after the show," Roy says. "He's always there if you phone him. I don't phone him, but he's always there. I think he takes this responsibility very seriously for the people that he has had on his show. That's where it differs from other reality TV shows, because this is a guy who doesn't want a reputation of just using people for their problems." 
To whatever degree the program is necessarily successful in its endeavors, Uchitel feels that you cannot fault the program entirely for the relapses of past participants. As she says, "In terms of somebody like Jeff Conaway and Mike Starr and Rodney King, they had much different addictions than I did and much more serious addictions. But you can not blame their deaths on them not getting enough help."
RELATED: Joey Kovar, Real World and Celebrity Rehab Star Dies at 29
She continued on the idea, expressing the power an addiction has over its victim and their choices: "They were given the chance to live. They were given the chance to have somebody help them. They were given the chance to be taught the tools. They had to choose to live. And they unfortunately made the wrong decisions, their addictions made the wrong decisions. I hate to blame them, but the addiction is a really strong thing that overcomes people."
After all, not everyone on Celebrity Rehab meets a tragic end. "Overall the experience was a benefit," Uchitel says. "I don't do prescription pills. I have a realationship that's a normal, stable relationship that I never had before. So yes, for me it worked ... I will tell you, the producers on the show did not edit anything that was not there to be edited ... They gave us the help and the tools that anyone from the worst addict to the most mild addict to help them to get on the right track."
[Reporting by Lindsey DiMattina]
[Photo Credits: VH1]