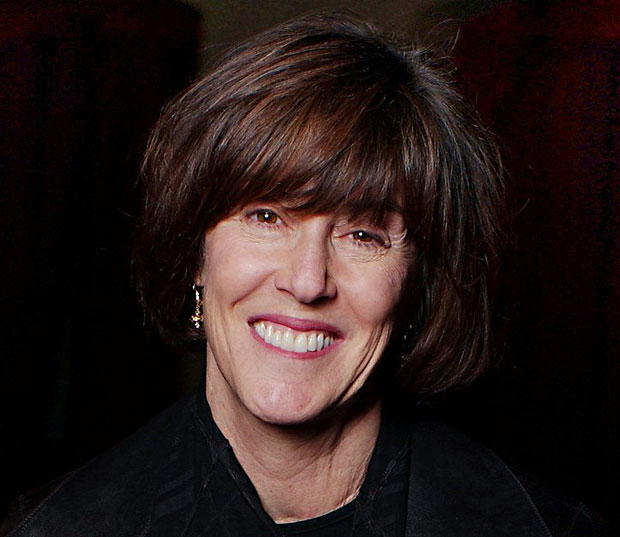 While fans began mourning Nora Ephron's passing Tuesday — the beloved writer-director died at 71 years old following a battle with cancer — famous friends and co-workers have started paying tribute to the late Ephron. Billy Crystal, Meryl Streep, and more have released statements to Hollywood.com regarding the iconic voice. See below to read their tributes.  
Billy Crystal
, who starred in 
When Harry Met Sally
: "I am very sad to learn of Nora's passing. She was a brilliant writer and humorist. Being her Harry to Meg's Sally will always have a special place in my heart. I was very lucky to get to say her words."
Meryl Streep,
who starred in
Julie & Julia
,
Silkwood
, and
Heartburn
: "Nora was a person whose gifts of mind, amply displayed as a young person in her sharply observed journalistic pieces and in her personal wit, were, when I first met her, kind of scary," Streep says. "Aimed and airy at the same time, an insouciant sharpness that could be intimidating, because you could never catch her 'trying', everything seemed effortless. But as I got to know her, I understood what drove her was her acute curiosity, and her desire to observe and find out stuff. It's what made her great as a journalist, and as a director, too.. She thought fast, loved new ideas, processed swiftly, decided what was valuable and what was not with clarity. It's hard to credit how very smart she was, cause she was always deflectively feminine and funny, the sharpness of mind softened and smoothed by genuine charm."
Stanley Tucci
, who starred in 
Julie & Julia
: "She was incredibly talented. She was a great friend. This is a great loss."
Carrie Fisher
, who starred in
When Harry Met Sally
: "I suppose you could say Nora was my ideal. In a world where we're told that you can't have it all, Nora consistently proved that adage wrong. A writer, director, wife, mother, chef, wit--there didn't seem to be anything she couldn't do. And not just do it, but excel at it, revolutionize it, set the bar for every other screenwriter, novelist, director. She was inspiring, intimidating, and insightful. She was so, so alive. It makes no sense to me that she isn't anymore. My heart goes out to her family and the many others who treasured her."
Meg Ryan
, Ephron's
When Harry Met Sally
,
You've Got Mail
, and
Sleepless in Seattle
muse: "Nora was an era. We pictures ourselves inside her dreams and they became ours. All wisdom, wit, and sparkle lights, what a treat she was, what a blessing. I marvel again and again, what a live... to have created a simple happiness in people, to have added to the sum of delight in the world." Follow Shaunna on Twitter
@HWShaunna
MORE:
Nora Ephron: A Tribute
Nora Ephron, Writer and Director, Dies of Cancer
Nora Ephron Dies: Famous Friends and Fans React