Whether she is peeing on the streets or shouting on the stage, Ke$ha has done plenty to make us fear for the country's iTunes-downloading teens. Well, the party don't stop there. The 25-year-old singer recently got some new ink on her lip reading, "Suck It!"
Ke$ha revealed her new tattoo on Twitter (pulling her lip down for all her followers to see) on Wednesday morning. (See it below!) "Tik Tock on the clock" — it's only a matter of time before regret has to set in, right?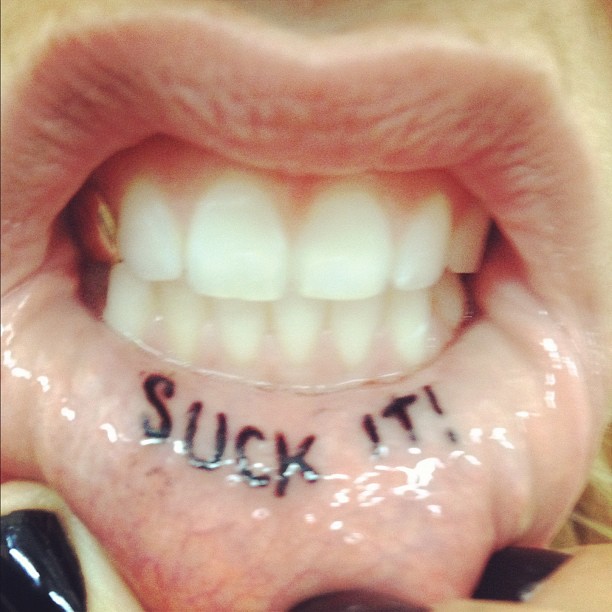 But, tell us what you think: Is this new tattoo "pretty and sick" or should she just "Take It Off?"
[Photo Credit: Twitter]
More:
Ke$ha Is Doing WHAT on the Sidewalk? PIC