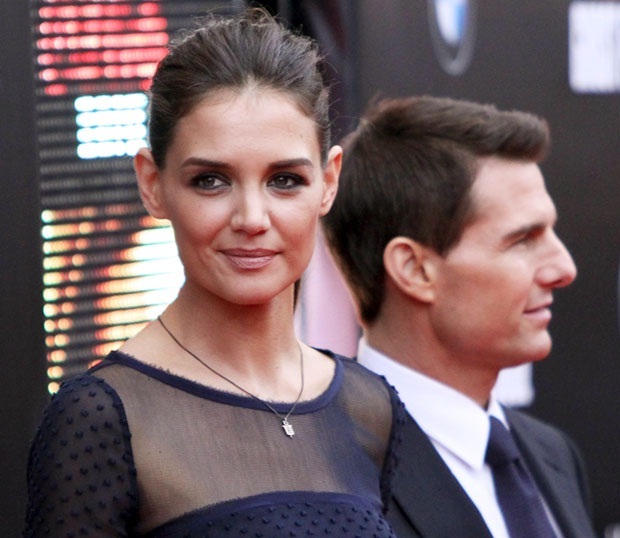 When one of Hollywood's biggest celebrity power couples decide to call it quits, the world will, undoubtedly, have something to say about it. Especially in the social networking hemisphere. News Corp. CEO Rupert Murdoch did just that when he took to his Twitter account on Sunday to make a few negative remarks toward the recently split Tom Cruise and Katie Holmes, and their Scientology-based beliefs — even referring to them as "evil."
"Scientology back in news. Very weird cult, but big, big money involved with Tom Cruise either number two or three in hierarchy," the octogenarian tweeted yesterday morning. Later that same day he also went on to tweet: "Watch Katie Holmes and Scientology story develop. Something creepy, maybe even evil, about these people."
But not everyone tended to share Murdoch's controversial view on the matter, which sparked an outrage on the social media site and prompted Murdoch to defend his stance. "Since Scientology tweet hundreds of attacks," he wrote. "Expect they will increase and get worse and maybe threatening. Still stick to my story."
This isn't the first time Murdoch, often the target of criticism himself in the media, has chosen to speak his mind on various situations both vocally and via the Internet, even making political jabs at Mitt Romney as recently as last week. 
More:
Tom Cruise and Katie Holmes Are Getting a Divorce
Tom Cruise and Katie Holmes Divorce: A Look Back at Their Craziest Moments