Most of Suri Cruise's young life has been surrounded by the extraordinary: a reported $150,000 shoe collection, lavish trips to Italy and Brazil, midnight runs for sweets in Manhattan. 
But, now, a day after her parents Katie Holmes and Tom Cruise, worked out a custody agreement, her life is starting to look, well, normal. 
Holmes and her own mother, Kathy, took the 6-year-old to the Central Park Zoo Wednesday. The happy trio stopped to look at penguins and to feed some of the animals. 
Just yesterday, Cruise agreed to let Suri live with Holmes in New York City (with generous visitation rights). 
The issue of physical custody was reportedly included in the divorce settlement that the former couple reached on Monday. "They both love their daughter," a source told People. "And Tom thinks she should be with her mother." She'll always be one of the most famous kids in Hollywood, but, what do you think: Will Suri live a more "normal" life now? 
Check out the pics from her trip to the zoo: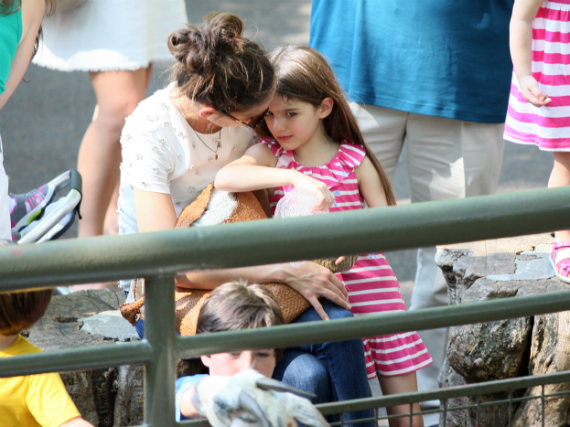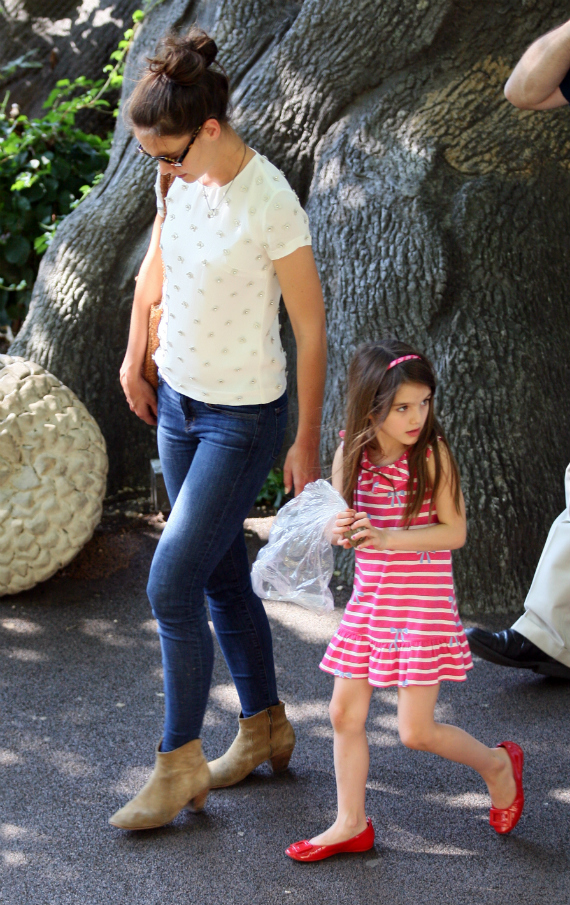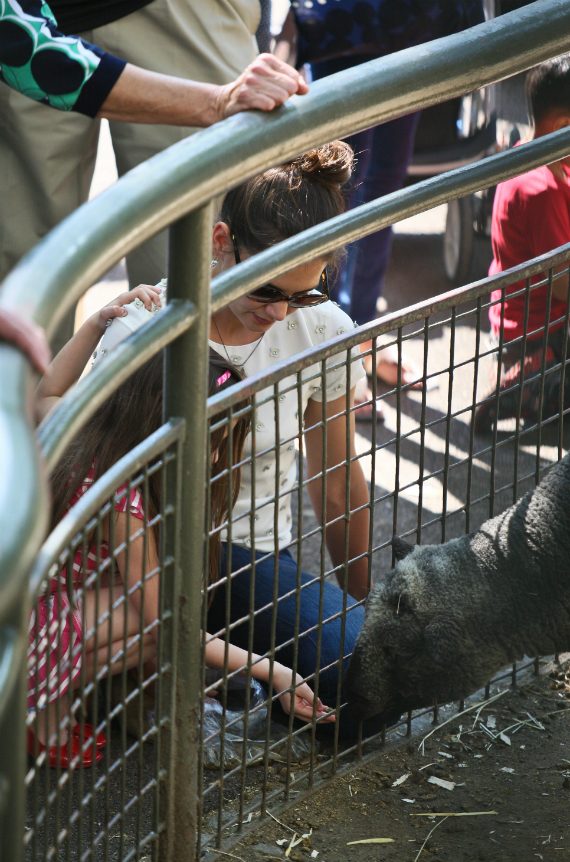 [Photos: Wenn]