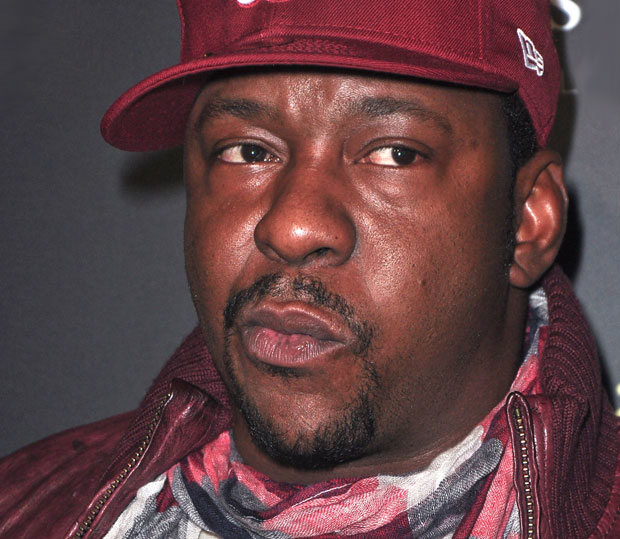 R&B singer Bobby Brown, the notorious ex-husband of the late Whitney Houston, has checked in to rehab, both RadarOnline.com and TMZ are reporting. Brown's current wife, Alicia Etheredge, confirmed Brown's admittance to a rehab program to RadarOnline.com. When asked how he's doing, she responded, "He's doing great."
While Brown, 43, has reportedly used cocaine, crack, heroin, and marijuana in his past, TMZ reports that his new stint in rehab is for "alcohol addiction."
Brown's 2005 Bravo reality show, Being Bobby Brown, forced his tumultuous, drug-riddled relationship with Houston into the spotlight. Shortly after the show was canceled after only one season, Houston filed for divorce.
During an interview on NBC's Today show in May of this year, Brown claimed that despite reports to the contrary, he did not introduce his late wife to narcotics. "I didn't get high [on narcotics] before I met Whitney," Brown told Matt Lauer. "I smoked weed, I drank the beer, but no, I wasn't the one that got Whitney on drugs at all."
In a revealing 2009 interview on The Oprah Winfrey Show, Houston told Winfrey, "He was my drug. I didn't do anything without him. I wasn't getting high by myself. It was me and him together, and we were partners, and that's what my high was — him. He and I being together, and whatever we did, we did it together. No matter what, we did it together."
Follow Abbey Stone on Twitter @abbeystone
[Photo Credit: WENN.com]
More:
Bobby Brown Weds: Daughter Bobbi Kristina a No-Show
Bobby Brown Charged With a DUI