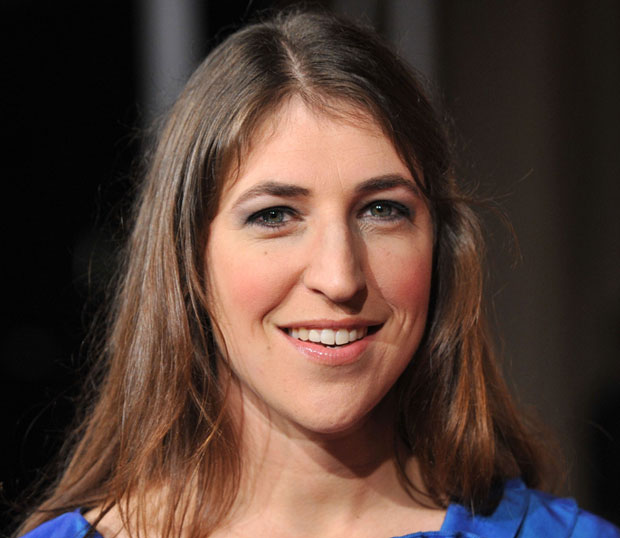 Blossom and The Big Bang Theory star Mayim Bialik was involved in a serious car accident in Los Angeles on Wednesday, Hollywood.com has confirmed. LAPD spokesperson Richard French told Hollywood.com that the 36-year-old actress was driving in L.A. when a car with three tourists from Chile turned into her vehicle at Hollywood Boulevard. "Just before noon there was a party traveling northbound on La Brea, approaching Hollywood [Blvd.]," he said. "There were three people in the car. They turned westbound onto Hollywood Boulevard, and directly into her car. It was a near-head-on collision."
French also confirmed reports that the actress sustained a serious injury to her left hand. "She suffered severe lacerations to her left hand and thumb, and was transported to a local hospital where she was admitted for treatment," he said. "The three others suffered minor injuries and did not go to the hospital. There was no crime involved; [it was] just one of many accidents that happen throughout the city." TMZ reported earlier that Bialik may lose a finger.
UPDATE: Mayim Bialik has tweeted about the accident, reassuring fans about the prognosis of her hand and fingers. See below.
(husband typing) In pain but will keep all my fingers. If u wanna See pre accident me watch The Soup tonight lol #joelmchale @thesoup
— Mayim Bialik (@missmayim) August 15, 2012
Laura Ackermann released the following update on Bialik's condition: "Mayim Bialik was in a minor car accident today. A representative close to her spoke with her and she is doing fine and will be returning to work tomorrow. She thanks everyone for their concern."
Follow Shaunna on Twitter @HWShaunna
[PHOTO CREDIT: Wenn]
(Reporting by Alicia Lutes)