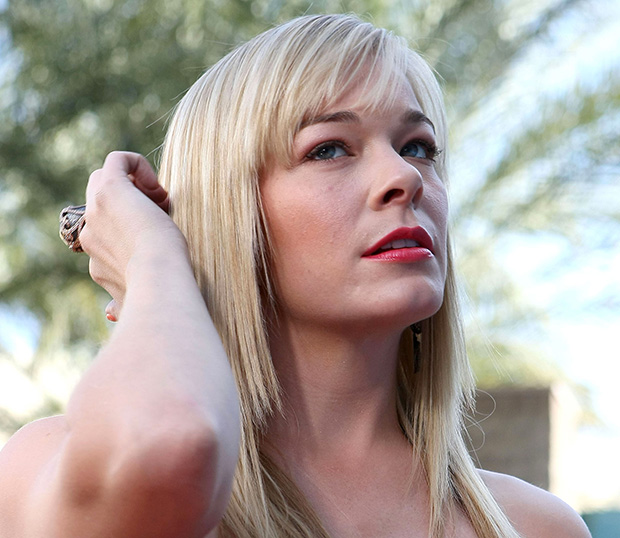 Just one day after it was announced that country singer/actress/constant tabloid fodder LeAnn Rimes voluntarily entered a treatment facility for 30 days "to cope with anxiety and stress" news has surfaced that she is also suing two women over a recorded phone call. 
According to
People
, the 30-year-old star filed papers on Thursday over an invasion of privacy claiming that
Kimberly Smiley
and her daughter
Lexi Smiley
(according to the documents Rimes does not know the true names of the defendants, so is using their fictitious names) illegally recorded a phone conversation without her consent. 
Rimes is suing the Smileys — who she apparently called to discuss hurtful remarks they'd allegedly made about her on Twitter —  for conspiring "to spitefully ensure that out-of-context excerpts of that recording would be disseminated to the public." 
The nearly 20-minute conversation, which includes discussion of Rimes' husband
Eddie Cibrian
's ex-wife
Brandi Glanville
, has since
gone viral
. In the document, Rimes claims that the recording made by the two women has caused "emotional distress," and she seeks to be "compensated for the harm that she has endured as a result of the defendants' malicious actions." 
CBS News
is reporting, however, that Kimberly Smiley, a schoolteacher, has denied posting the recording (in the state of California it is illegal for a party to record a phone call without the other person's knowledge) and that she shared it online acquaintances, one of whom played it for Glanville. Smiley told CBS, "The whole thing is just ridiculous. It's just a celebrity who's too full of herself." (Somewhere,
Jennifer Aniston
is eternally thankful for the break she's going to get from the tabloids over the next few weeks during the inevitable back-and-forth of all the parties involved in this story.) 
More: