The opening shot of Taylor Swift's new music video for "We Are Never Ever Getting Back Together" inflicts a major sense of déjà vu on its viewer. This windowsill, it feels so … familiar. And why do I feel like we've seen these dorky pajamas and nerd glasses before? Oh, right, because we have seen them before, in the opening of Swift's 2009 video for "You Belong With Me." Oh, how the times haven't changed.
After showing remarkable maturity and emotional range in her videos for "Back to December" (2011) and "Safe and Sound" (2012), Swift seems to have reverted right back to her cutesy girl-next-door ways with "We Are Never Ever Getting Back Together." But what was cute for a 19-year-old is strange for a 22-year-old. You're a grownup, lady! And those are not grownup pajamas.
Even stranger than Swift's choice of sleepwear, however, is her choice to dress her band up as animals. Incongruous much? This really doesn't need much elaboration, a picture (or two) tells a thousand words: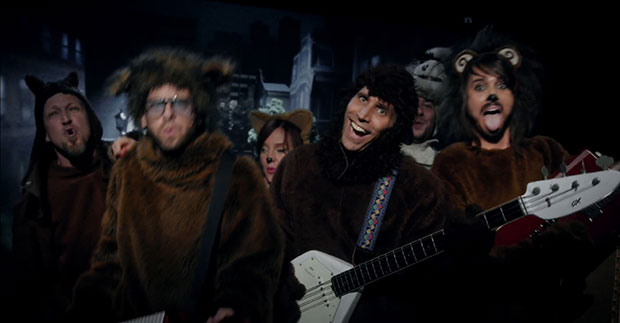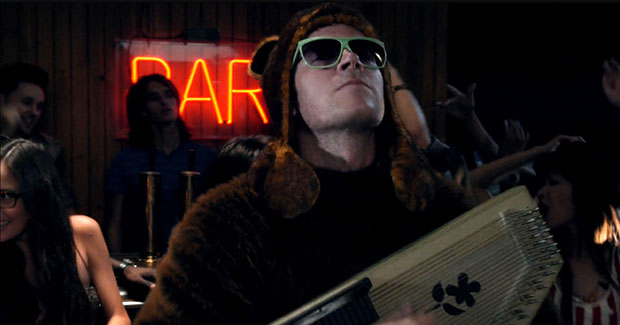 Weird, right? The final bizarre aspect of Swift's video is the coy way she panders to the camera. Who are you talking to, Taylor? First it seems like she's talking to her ex (I mean, the song is directed at him, after all), and oozes with angry sass. But, in the next scene she's posing like a pinup girl on the phone and eye-rolling to the camera like it's a sympathetic ear. I'm confused!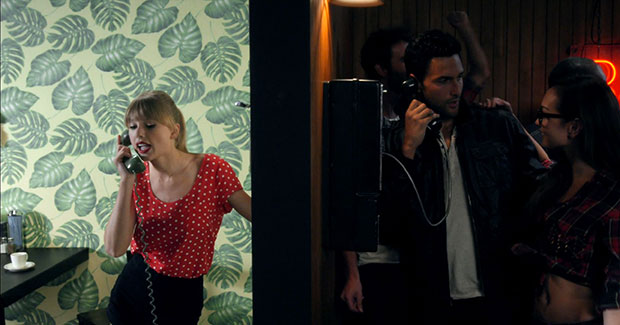 I can't think about this video any more, it's making my brain — and my high hopes for Swift's development as an artist — hurt. MTV has the exclusive premiere until 8:00 PM ET on Friday, so until then check it out over there.
Follow Abbey Stone on Twitter @abbeystone
[Photo Credit: Big Machine Records]
More:
Taylor Swift, Pink, Alicia Keys Tapped for VH1's 'Storytellers'
Taylor Swift To Release New Album: What Should it Be About?