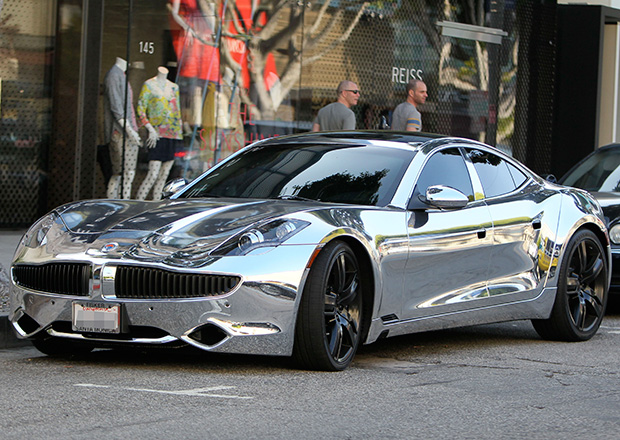 First, the good news: Justin Bieber's $107,000 Fisker Karma looks pretty cool (if you're into that kind of thing). The bad news: Everything else about it is crap. Or so says that bastion of product reviews, Consumer Reports, which named the car the Worst Luxury Sedan on the market. 
In fact, the fancy hybrid sports car is so bad, explains CR, that it actually broke down while they were reviewing it (check out the embarrassing video below). 
Other flaws in the Karma that the mag cited could cause the 18-year-old pop star some major problems: 
     * Insufficient seating space (no room for Selena and her puppy)
     * Poor visibility (can't see paparazzi chasing)
     * Complicated dash controls (where's that volume knob?!)
     * Long recharging times (can't rush out for a frappuccino)
     * Minimal storage (bags of new skinny jeans have to go home with assistant)
And the blunt CR reviewer certainly didn't pull any punches when it came to that infamous price tag: "Most Karmas are going to be bought by the rich and famous. That's good, because they can afford another car to drive if their Fisker's in the shop."
[Photo: Wenn]
More: 
Justin Bieber & Selena Gomez Rent a Helicopter: 10 Craziest Celebrity Dates 
TV Tidbits: Justin Bieber Visits Springfield, Chloe Sevigny to 'Portlandia'
Justin Bieber, Lady Gaga, and Chad Ochocinco Get Inked — PICS