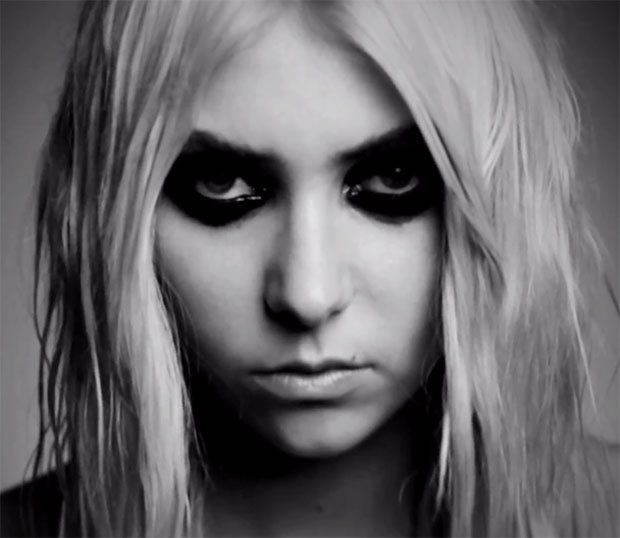 If there's one thing 19-year-old Taylor Momsen loves as much as her raccoon eyeliner, it's shocking people. And, by George, she's done it again! On Friday, Momsen and her band, The Pretty Reckless, uploaded a spoken word video for Amp Rock TV's series, "The Words," to YouTube. The video features fragmented images of Momsen, clad only in her signature smudged eye makeup, narrating a verse to her song "Under the Water."
Momsen's transformation from adorable little Cindy Lou Who to Gossip Girl's innocent Jenny Humphrey and finally to the dark and angsty lead singer of The Pretty Reckless has been dramatic. With this new video, it seems nearly complete. Momsen has graduated from flashing audiences at her concerts to appearing completely nude, and (pardon my French), she doesn't give a f**k.
Since declaring that she has quit acting in August of 2011, Momsen has taken what it means to "be a rockstar" to heart, fully embracing the sex and drugs (at least in her lyrics and interviews) that go with the label.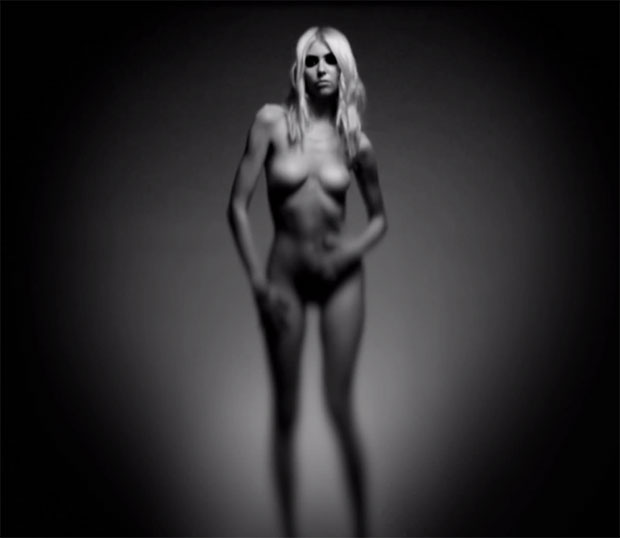 Check out Momsen's revealing video below, and respond to our poll: Do you think Taylor has taken her bad girl image too far?
<a href="http://polldaddy.com/poll/6609549/">Has Taylor taken her "bad girl" image too far?</a>
Follow Abbey Stone on Twitter @abbeystone
[Photo Credit: Amp Rock TV/Youtube]
More:
Lindsay Lohan Declares Herself a Romney Supporter
Justin Bieber Pranks the Media, Releases "Beauty and A Beat" Music Video
Guns and Drugs Found on Rapper Nelly's Tour Bus
From Our Partners:

Kate Upton Dating Detroit Tigers' Justin Verlander, Family Memberes Confirm — EXCLUSIVE
(Celebuzz)