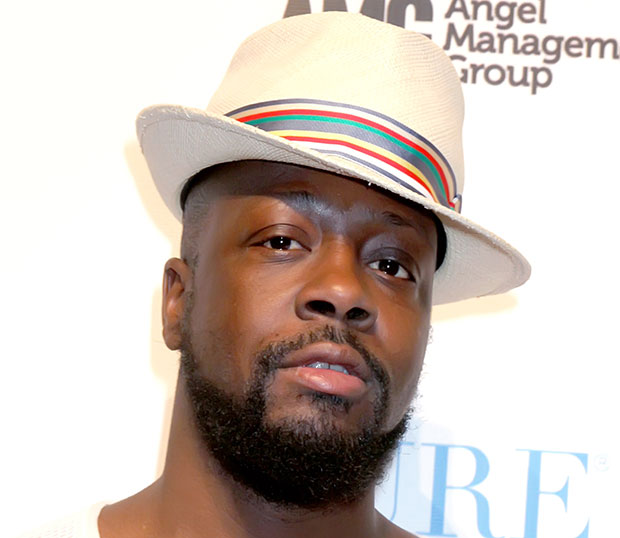 Wyclef Jean thinks that New York doesn't have a lot of culture. Thankfully for all of us, the former Fugees rapper is planning to save the city from it's boring, vanilla self by opening up a new restaurant/lounge. While speaking to local NY radio station Power 105.1 FM, Jean divulged all sorts of details about his newest prospect (since running for President of Haiti didn't work out) and his plans to revolutionize the culturally-barren New York City landscape.
"I have an announcement: In six months to nine months, I will be opening my own place in New York City...The reason why I'm doing this is because back in the days, we had like the original Copacabana. And I feel that we can use a spot in New York that has culture...where it's DJ Culture, it's band culture, it's lounge culture, it's vibe...where it's an eclectic vibe. So I'm just letting y'all know in advance. So we'll have international night, where all cultures share. So I look forward to seeing y'all, with food, music, and vibe. And It's going to be called The Refugee Lounge...It will be in Manhattan. Right now, we're negotiating." Wyclef Jean has a lot of feelings about culture!
Jean—who also compared himself to Martin Luther King, Jr. and Malcolm X during the same interview—believes that the musician-backed restaurant business is the way to go. Since, you know, there's not many of those going on (Justin Timberlake's Southern Hospitality, Jay-Z's 4040 Club, Lady Gaga's dad's Joanne, Pete Wentz's Angels and Kings) in the city that never sleeps. No one sleeps there because they're worried about the lack of culture.
The entire interview is below, but information about The Refugee Lounge starts at the 36:22 mark.
Would you check out Jean's restaurant? Have any ideas to bring more culture to New York City? Sound off in the comments!
[Photo Credit: DJDM/WENN]
Follow Alicia on Twitter @alicialutes
More:
Justin Timberlake's Vows Make Boy Band Wedding No. 10
President Obama Says Beyonce and Jay-Z Are 'Down-To-Earth'
Lance Armstrong's Tour de France Wins Officially Erased from Record Books
From Our Partners:

Jessica Biel Shows Off Wedding Ring After Marrying Justin Timberlake in Italy — PHOTO
(Celebuzz)

Kristin Cavallari Doesn't Want to Plan a Wedding Right Now, Says She's Focusing on Motherhood for Now — EXCLUSIVE VIDEO
(Celebuzz)