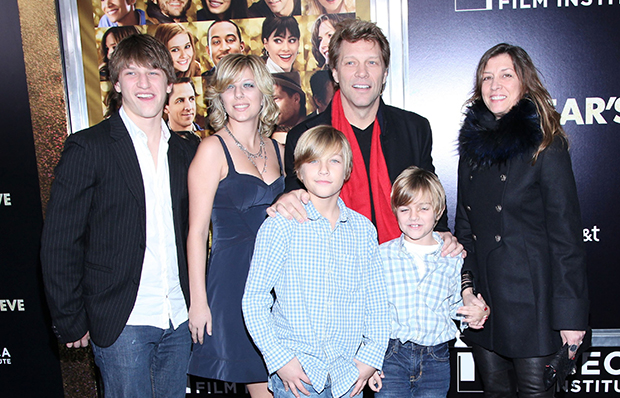 Any rock star who's been around as long as 
Jon Bon Jovi
 has seen his share of friends with substance abuse problems. But it doesn't necessarily make it any easier when it hits even closer to home. 
On November 14, police found Bon Jovi's daughter Stephanie Bongiovi unresponsive in a dorm room at Hamilton College in Clinton, NY, and an ambulance arrived at around 2 a.m. The 19-year-old was suffering from a suspected heroin overdose. She and a friend were arrested and faced misdemeanor drug possession charges, but the case was eventually dropped (thanks to a New York law that offers immunity to a person when official help is sought during a life-threatening overdose). 
Now, her concerned rock-star father (pictured above in 2011 with his family, including Stephanie second from left) is speaking out for the first time, calling Stephanie's drug ordeal a "tragedy."
"It's human," he told a Fox station in LA on Tuesday. "This tragedy was something that I had to face, too, so we'll get through it. People's incredible warm wishes for my family and I have been really reassuring. So, we're good."  
Bon Jovi, who's widely known as a devoted family man, managed to steer relatively clear from the hard-partying drug scene himself although he admits to some experimentation in his teen years. For that short time, he enjoyed drugs and even began dealing them, he told Men's Health in 2007. "I did the drug thing very young and wised up very young too, because I was into drugs a little too much," he says. "I've always felt I didn't have the mental stability to handle drugs."
[Photo credit: Wenn]
More: