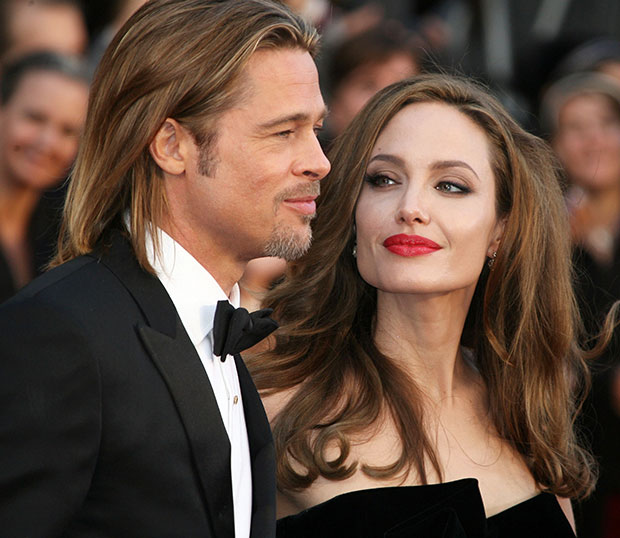 Seven years and six kids later, Brad Pitt and Angelina Jolie may be nearing the altar. According to People, Pitt said Monday night at the Killing Them Softly New York premiere, "I am getting more pressure from my kids, and it is something I want to do within their lifetime, but I also feel like the time has come."
Family man Pitt went on to say, "We've had a family, we've raised the kids. I am surprised how much [marriage] meant to me once you had that."
This decision is a departure for Pitt, who wrote for Esquire in 2006, "Angie and I will consider tying the knot when everyone else in the country who wants to be married is legally able." So, when Pitt said "everyone" what he really meant was "people living in Connecticut, Iowa, Maine, Maryland, Massachusetts, New Hampshire, New York, Vermont, Washington, Washington D.C., and maybe California and Rhode Island."
But don't worry, friends, Pitt donated $100,000 to marriage equality, so everything's okay.
Follow Abbey Stone on Twitter @abbeystone
[Photo Credit: Adriana M. Barraza/ WENN]
More:
Brad Pitt Is The Great American Gangster in 'Killing Them Softly' — TRAILER
Brad Pitt Donates $100K to Marriage Equality, Tries to Make Nice with Gay People
Brad Pitt's Chanel No. 5 Ad Is Embarrassingly Awful
You Might Also Like:

Best Nude Scenes of 2012 — PICS

'Hunger Games: Catching Fire' First Look: The Quarter Quell Begins! — PICS