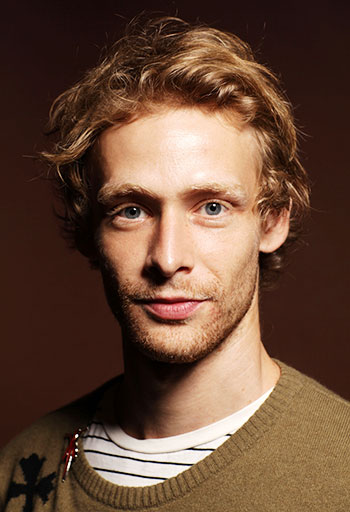 At the end of September, some disturbing news broke concerning former Sons of Anarchy star Johnny Lewis: the actor was found dead after falling off of the roof of his Los Angeles residence, following his alleged murder of his 81-year-old landlady Catherine Davis. L.A. police discovered the body of the actor, 28, deceased in his driveway shortly after the described ordeal, which is also said to have involved Lewis in an altercation with a neighbor and a nearby laborer.
Hollywood.com has obtained new reports from the Los Angeles County Department of Coroner, which confirm that there were no drugs found in Lewis' system at the time of his death. A statement included in the autopsy report from Lewis' father identifies the actor's history of substance abuse and involvement rehab program prior to his death. Lewis is also said to have struggled with mental health issues throughout his adult life. The coroner adds about Lewis' death, "We do not have definitive evidence that the decedent intended to kill himself." The report says, "We also do not at this time have any evidence that he was pushed. Therefore, the manner of death is accidental."
Hollywood.com has reached out to the L.A. County Dept. of Coroner for additional information.
[Photo Credit: Matt Carr/Getty Images]
More:
Johnny Lewis, 'SOA' Star, Dies After Suspected Homicide — REPORT
Lindsay Lohan Arrested for Assault
Halle Berry and Gabriel Aubry Reach an 'Amicable Agreement'

'Friday Night Lights' Movie Not Likely, Says Zach Gilford — EXCLUSIVE

'Les Mis,' 'Dark Knight,' and More: The Best Trailers of 2012