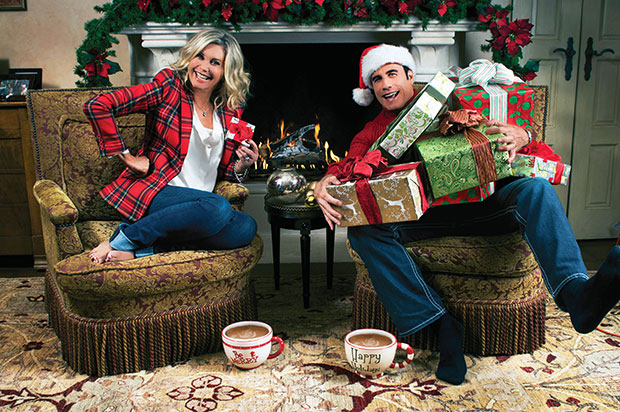 If you thought the album cover for John Travolta and Olivia Newton-John was creepy and horrible, just wait until you see the music video for "I Think You Might Like It," the first single from their new Christmas album This Christmas. It sounds sort of like what a cowhand would be singing in the ABC Family Original Movie Showdown at the OK Carol, and everything about the video is just as cheesy as the song. The video is all the way at the bottom of this post, because some of these horrible things might change your mind about watching it before you get to the end.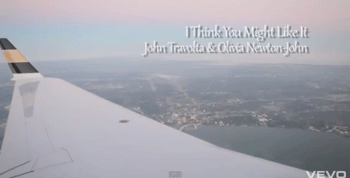 This font.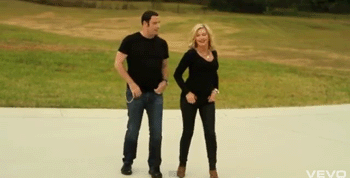 Line dancing.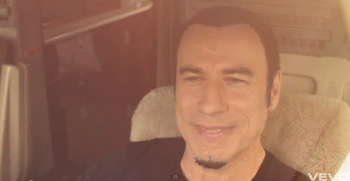 This facial hair.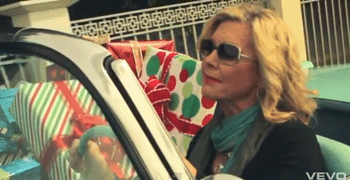 Whatever Olivia Newton-John has done to her face.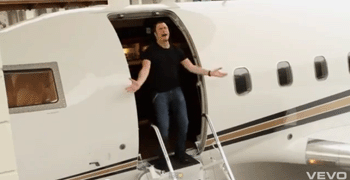 Everything that is happening right here.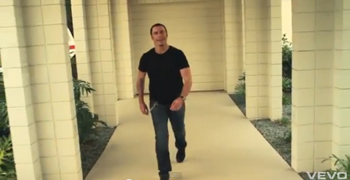 Wallet chain.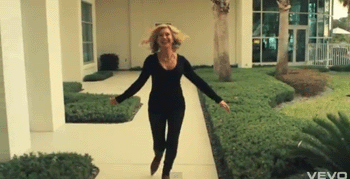 Olivia Newton-John running.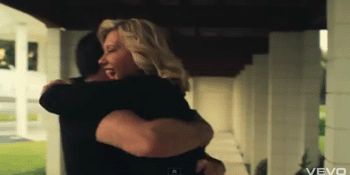 This fake Danny and Sandy reunion.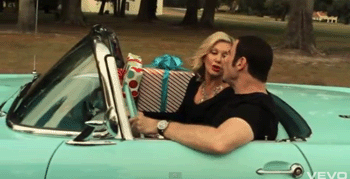 Does this car not have a trunk for those gifts?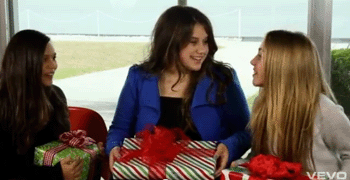 This video wants to make me pick on children. I will not do that.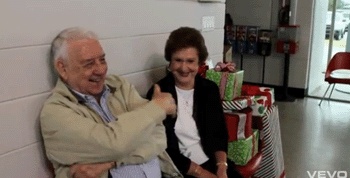 This video wants to make me pick on old people. I will not do that.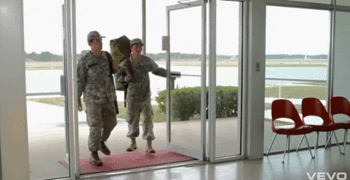 The troops are returning. Troops returning is great, but don't put them in your video so you look all noble and patriotic and then people will think, "Oh we can't hate this because of the troops." Oh, we can still hate it. We disagree with the war and still support our troops.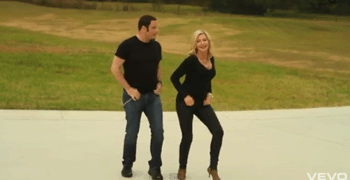 Line dancing.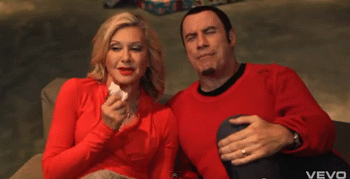 These semi-matching sweaters.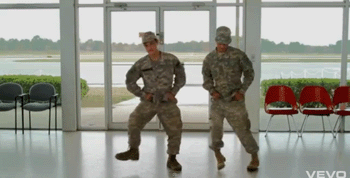 They made the troops dance?!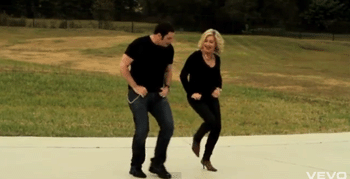 Line dancing.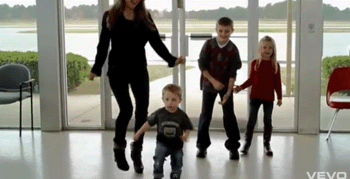 That there isn't more of this kid.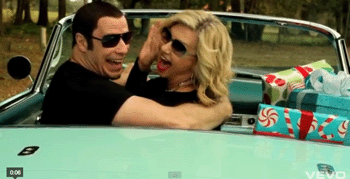 They almost kissed!
Follow Brian Moylan on Twitter @BrianJMoylan
[Photo Credit: Rav Holly/Universal Music]
More:
Olivia Newton-John and John Travolta Reunite for Amazingly Cheesy Christmas Album
Olivia Newton-John Denies Plastic Surgery
John Travolta Sued For Sexual Assault (Again!)

Harry Styles Spotted Outside Taylor Swift's Hotel Room The Morning After Their Date Night (PHOTOS)

Fall Bikini Bodies: The Good, The Great, The OMG (GALLERY)