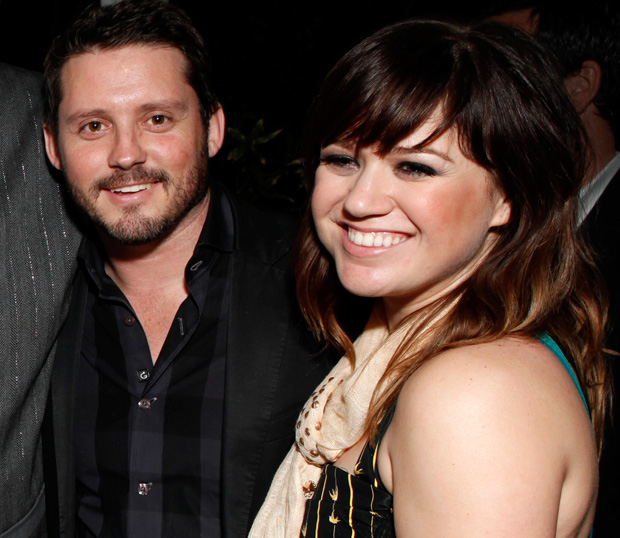 American Idol fans have waited a life time to make a joke like this: Kelly Clarkson, who has undoubtedly been waiting a lifetime for a moment like this, is engaged. The singer announced she'd be wedding talent manager Brandon Blackstock on Twitter:
I'M ENGAGED!!!!! I wanted y'all to know!! Happiest night of my life last night! I am so lucky and am with the greatest man ever :)
— Kelly Clarkson (@kelly_clarkson) December 15, 2012
Shortly after announcing her engagement, Clarkson also tweeted a picture of her unconventional engagement ring: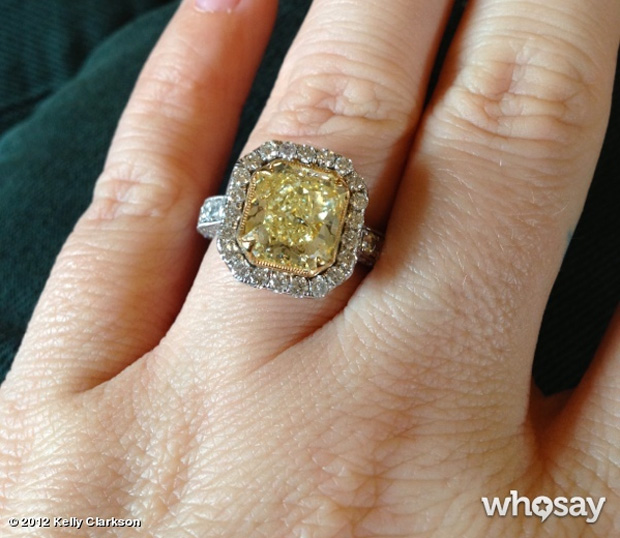 This will be the second marriage for Blackstock, who has strong ties to the music industry — Blackstock, a single father of two, is the stepson of Clarkson's frequent mentor and duet partner, Reba McEntire. Clarkson and Blackstock have been dating 10 months.
Even prior to getting engaged, Clarkson was talking wedding bells. The singer, who appeared on The Ellen DeGeneres Show earlier this year, told DeGeneres about Blackstone, "We are totally going to get married. We love each other."
But paparazzi and tabloids looking for a splashy affair might be disappointed — Clarkson also told DeGeneres the couple would be likely to elope. "If we did [have a wedding], it would probably be low-key, but I don't know. Eloping sounds good."
[Image Credit: Todd Williamson/Getty Images for InStyle; Kelly Clarkson/WhoSay]
More: