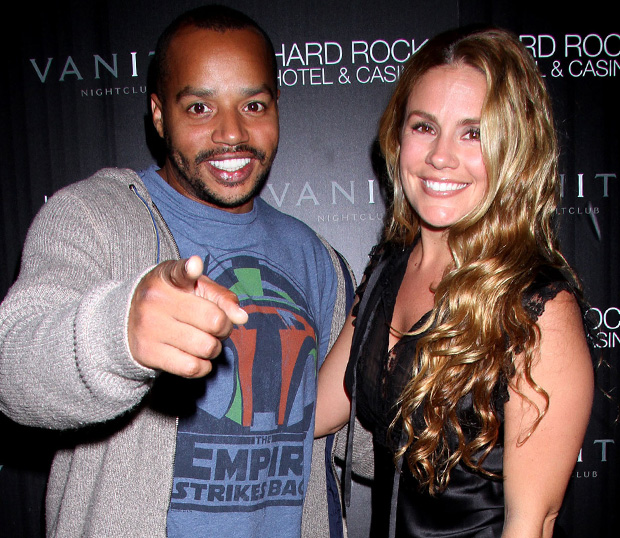 Scrubs star Donald Faison's relationship with Jessica Simpson pal Cacee Cobb continues to beat on, as the couple wed Saturday in Los Angeles after six years of dating, People reports.
Faison and Cobb's famous friends were in tow for the ceremony — Simpson, who served as a bridesmaid, and her sister, Ashlee Simpson, were in attendance, and the couple wed in Scrubs star Zach Braff's home (which hopefully came free of this wallpaper).
Faison, who currently stars on TV Land's The Exes, proposed to Cobb in August 2011. But, soon after, Cobb took the reins on the ceremony. Faison told Huffington Post in 2011 that Cobb knew "what she wants for her wedding." "I really do not want to be a part of the planning," said father of three Faison, who was previously married to Lisa Askey. "I want to be a part of her life forever, but as far as the planning goes I'm really not looking forward to it. I am going to be involved though."
[Image Credit: DJDM / WENN]
More:
Kelly Clarkson Gets Engaged, Tweets Ring Photo: Cue "Moment Like This" Jokes — PIC