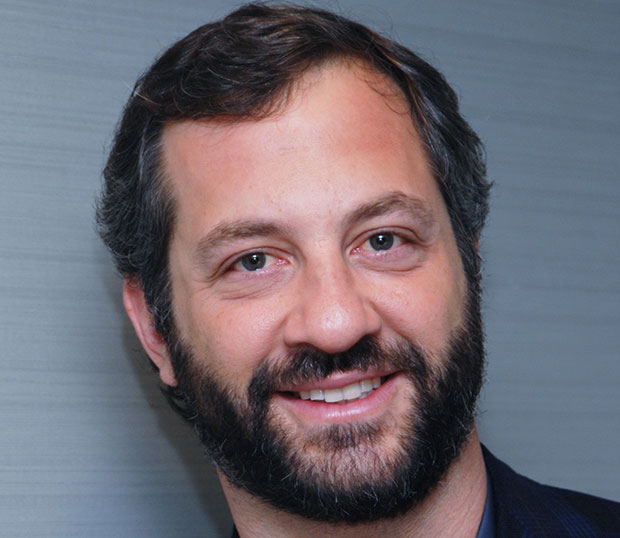 Perhaps we've spent too much time watching Gilligan's Island and listening to our fraternity brothers talk about how they're going to make it big in the music industry, but when we hear someone declare they've just come up with the best idea they've ever had, we're more than a little skeptical. But certain parties deserve our faith. For instance, Judd Apatow, who made this brazen claim to GQ about a new writing project he's developing. But beyond its denotation by Apatow as possibly "the best idea [he's] ever had," this project also holds the distinction of being his first foray into the realm of playwriting.
Apatow said to GQ of his gestating stage production, "[It] requires me to create characters and situations that have absolutely nothing to do with my experience." He adds, "It's about victims of the criminal-justice system and the challenges they face ... I am excited to write something which has a social conscience. That is not something I have attempted before, and I hope I am up for the challenge."
Devoted Apatow fans might be a bit perplexed by this news. Since beginning his career as a writer on The Ben Stiller Show, Apatow has maintained a pretty recognizable style through all of his work. Never have his stream-of-consciousness, often drug-addled, slice of life comedy/dramas traversed into a territory like that which he has described for his forthcoming play. But Apatow always has something interesting to say — whether he's tackling the age of high school (Freaks and Geeks), college (Undeclared), new parenthood (Knocked Up), or middle age (his latest, This Is 40). Unlike the skepticism we feel with our college friends and various beloved sitcom characters, we trust that Apatow's "best idea" could actually be his best idea.
[Photo Credit: Avik Gilboa/Wenn]
More:
'This Is 40': Judd Apatow on Staying Relevant and P.T. Anderson's Love of 'Heavyweights'
From 'This Is 40' to Hitchcock to 'Wolverine': A Brief History of Spin-off Movies
You Might Also Like:

20 Hot (and Horrifying) Movie Sex Scenes