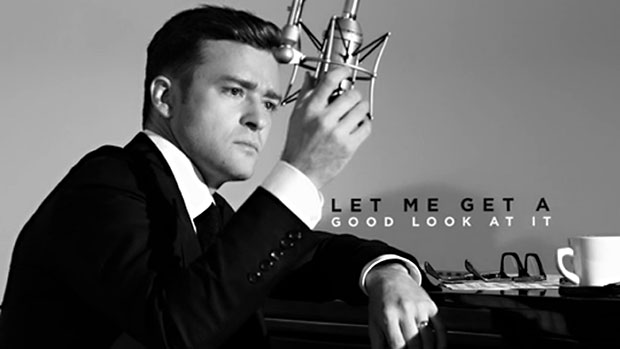 Another day, another bit of Justin Timberlake news. Oh, how I love those words, really and truly. With nothing but The Social Network to hold on to for the past six years (Friends with Benefits doesn't count), the deluge of Timberlake music news is almost too much to take. And with that in mind, who can really blame him for leaving a trail of breadcrumbs for us to follow to the promised land of his album? On Thursday morning, Timberlake dropped his next rationed bit of information for us to cling to, the lyric video for "Suit & Tie."
If you think for a second we won't be playing this on a loop until Timberlake releases the real video, you'd be sorely mistaken. Because damn, this tune is catchy.
In addition to releasing the lyric video, Timberlake announced late Wednesday night that he will be performing his new single on February 2 for the DirecTV Super Saturday Night event at the DTV SuperFan Stadium in New Orleans. The event is a charity concert that will benefit Shriners Hospital for Children. We all know Jay-Z will be in town that weekend to watch his lady perform at the Super Bowl halftime show, so fingers crossed he'll be on hand to rap the confusing intro to Timberlake's song (which, frankly, I don't consider to be part of the actual song).
Follow Abbey Stone on Twitter @abbeystone
[Photo Credit: RCA Records]
More:
Justin Timberlake's 'Suit & Tie' Lyric Video Teaser Is So Not Enough JT
Justin Timberlake's New Song 'Suit & Tie' is a Cacophony of Sound — LISTEN
Justin Timberlake on Making a New Album: 'I'm Ready'

Celebs as Kids: Guess Who? (Celebuzz)