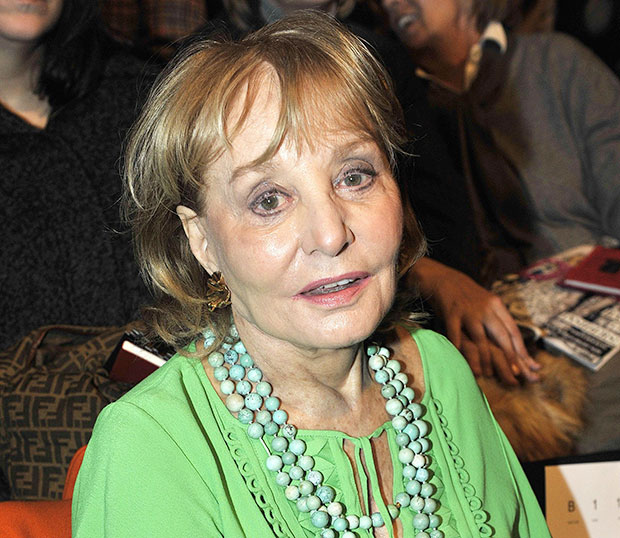 Barbara Walters, you had us worried for a minute! After taking a spill in Washington, D.C. on Jan. 19, you were rushed to the hospital (for precautionary reasons, medical officials said). Doctors wouldn't let you out because you had a fever, reports the Associated Press, and it turns out they had a good reason to keep you there — chicken pox.
Yeah, as in the itchy disease most people get when they're in elementary school, confirmed Whoopi Goldberg on Monday's episode of The View.
We imagine this isn't very fun for you, not only because it's painful, but because, generally, childhood diseases are a lot harder on your body when they strike you in adulthood. Although you're a spry 83-year-old, this must have been quite the blow!
Hopefully they've given you some of the good painkillers in the hospital …
…so that you're as healthy as ever when you finally get back to work.
PS: You should probably stay away from Elisabeth Hasselbeck for a while just to be safe, since she has a couple of young kids and lice are getting harder and harder to kill nowadays.
Follow Jean on Twitter @hijean
[PHOTO CREDIT: Leandro Justen/AP Images]
More:
Barbara Walters Hospitalized Following Fall
Why Barbara Walters Thinks These People Are More Fascinating Than You
Redneckognize! Honey Boo Boo is One of Barbara Walters' Most Fascinating People

20 Hottest Celebrity Bikini Bodies