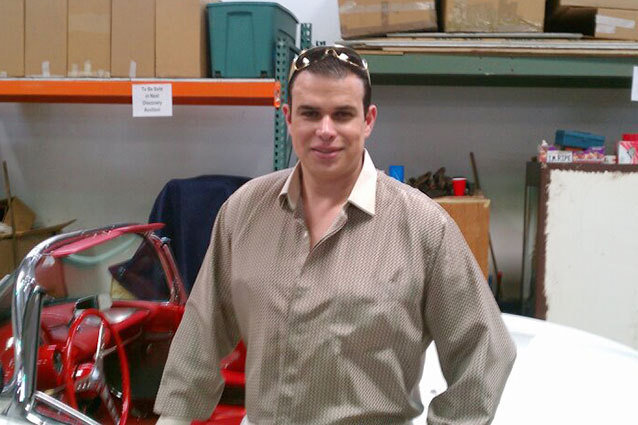 This is a sad week for the cast of Storage Wars, as they mourn the death of auction house owner Mark Balelo. Balelo, who was arrested Saturday on suspicion of having controlled substances (in connection with methamphetamine), was found dead at his workplace on Monday, the Ventura County Star reports. Balelo was just 40 years old.
TMZ is reporting Balelo was found dead in his car. While the Ventura County Medical Examiner's Office has yet to reveal Balelo's cause of death, the A&E star had reportedly parked his car and left it running in the garage of his auction house in Simi Valley, Calif, suggesting the possibility of suicide.
RELATED: Storage Wars Star Reveals The Show Is Rigged
Balelo, nicknamed "Rico Suave," first became famous in 2011 when he helped actor Nicolas Cage track down a copy of the first-ever Superman comic book that had been stolen from him. He was best known as one of the best spenders on the hit reality show Storage Wars, and he was often seen frequenting the storage auction scenes portrayed in the show.
Follow Lindsey on Twitter @LDiMat.
[Photo Credit: Facebook]
---
From Our Partners:

40 Hottest Celeb Twitpics of the Month (Vh1)

'Sports Illustrated' Swimsuit Issue: A Visual History (Celebuzz)