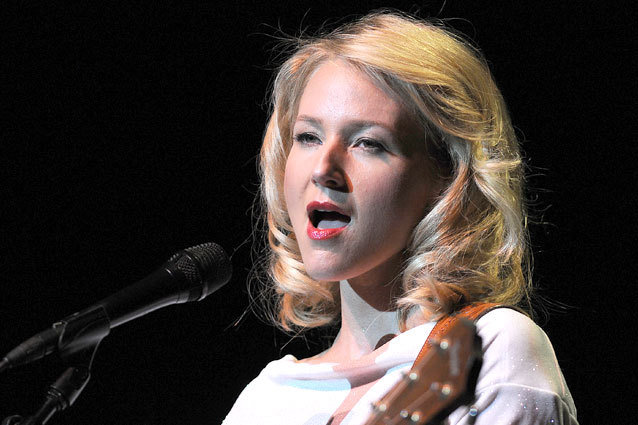 Jewel sure does know how to write a deep and moving song about heartbreak or the fight to rescue a broken soul. But writing and singing poetic lyrics aren't Jewel's only talents — she also can yodel her heart out.
The Alaskan-born musician first learned to yodel when she was a young girl singing in bars with her father, and in many of her songs, fans can hear her exhibit her chest voice. But it wasn't until a cold and rainy day in NYC many years later that Jewel was challanged to try out her yodel skills to a very compelling and tricky game show tune.
That's right: Hollywood.com challenges Jewel to yodel The Price Is Right  Cliff Hangers tune. See how she does in the video below. Do you think she should win a prize for her The Price Is Right yodel?
RELATED: Pieces of Jewel: Diving Into Her Music and Poetry
Follow Lindsey on Twitter @LDiMat.
[Photo Credit: Picture Group/AP IMAGES]
---
From Our Partners:

Bradley Cooper Dancing Is Surprisingly Awkward, Sweaty (Vh1) 

Kate Upton Bares All in Nothing But Body Paint: Video (Celebuzz)