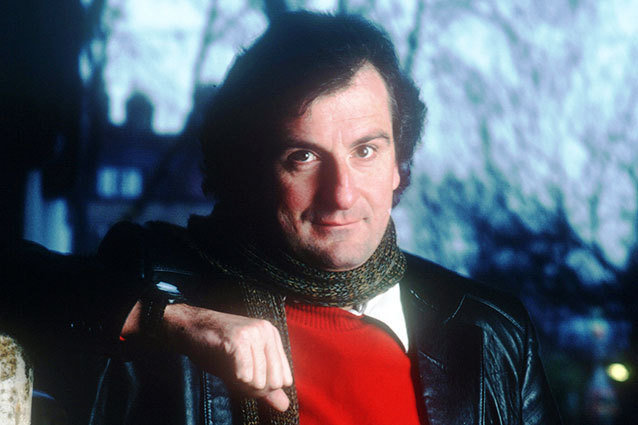 Your usual morning routine exploring the countless folds of the digital universe might have landed you face-to-face with a Google Doodle of interest and curiosity. And if you're the kind of nerd who appreciates the diction that comprised that last sentence, you are also probably an avid fan of The Hitchhiker's Guide to the Galaxy and its prolific creator Douglas Adams. Today would mark the 61st birthday of the writer and humorist, who died in 2001 at 49 of a sudden heart attack. The doubtless leviathan of Hitchhiker's Guide fans who work over at Google have taken the opportunity to commemorate Adams' most celebrated work with an interactive homepage.
RELATED: National Geographic Celebrates 125th Anniversary with New Tumblr
Clicking around on the Google Doodle, which features the operational system of an Adamsian spaceship, offers a few fun nods to the comedy/science fiction franchise, which has taken form in radio, print, television, and film. References include a computer screen broadcasting phrases like "Don't panic" and "Mostly harmless," and a brief cameo by Marvin the Paranoid Android.
RELATED: Russell Crowe Saw a UFO and Nobody Believes Him
Although 61 might seem like an odd birthday to commemorate (it's not exactly 50 or 75 or — perhaps most appropriate — 42), Adams' work transcends the limitations of basic anniversarial propriety. Approximately 35 years after its original creation for BBC Radio, the themes and concepts making up Hitchhiker's Guide to the Galaxy — the Sirius Cybernetics Corporation, the truth about dolphins, and the principal achievement of knowing where one's towel is — all remain fundamentally fresh, unique, and entertaining.
Thanks for all the fish, Doug.
Follow Michael Arbeiter on Twitter @MichaelArbeiter
[Photo Credit: Ed Kashi/Liaison/Getty Images]
---
You Might Also Like:


Topanga's Revealing Lingerie Shoot: Hello '90s!


15 Stars Share Secrets of their Sex Lives (Celebuzz)