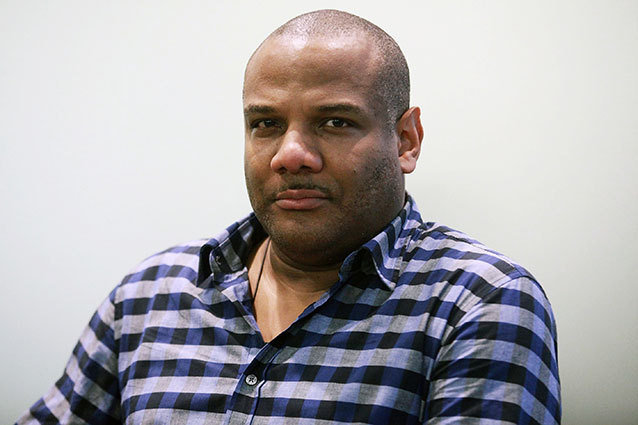 Ever since Kevin Clash, the creator and former operator of Sesame Street's popular character Elmo, resigned from the show we haven't heard much about him. Now there are more accusations about drug use and sex with underage men from one of his accusers. 
Sheldon Stephens, one of two men who accused Clash of having sex with them when they were under 18, has filed another lawsuit against Clash, this one with more graphic allegations than the last (which was settled out of court), according to the New York Post. The lawsuit, which was filed in Pennsylvania where Stephens lives, reads, "On one occasion, a male chauffeur drove Clash and Sheldon to the chauffeur's apartment, where they had a crystal meth sex party. While in the apartment, Clash smoked crystal meth while engaging in sexual activity with Sheldon."
RELATED: Elmo Performer Kevin Clash Resigns from 'Sesame Street'
I'm not sure that Clash using meth and having group sex (if he even did) makes the whole affair a "crystal meth sex party," but the phrase is certainly tailor-made for tabloid headlines. Clash's lawyer pointed out to the Post that Stephens already reached a settlement with Clash about his behavior and that the lawsuit is frivolous because it is beyond the statute of limitations. It sounds like Clash is happy to stay out of the papers while Stephens is trying to get back in them. 
Follow Brian Moylan on Twitter @BrianJMoylan
[Photo Credit: Astrid Stawiarz/Getty Images]
---
You Might Also Like:


15 Oscar-Winning Nude Scenes


Young Jack Black Is Totally Unrecognizable