It's marriage equality week at the Supreme Court (or, at least, that's the snappy name we've given it) as the nine justices heard arguments regarding California's hotly contested Proposition 8 on Tuesday and the 1996 Defense of Marriage Act (DOMA) Wednesday morning. 
After over two hours of oral arguments on Wednesday, the majority of the Supreme Court questioned the constitutionality of the decision. While the four liberal justices opposed DOMA from a civil rights perspective — Justice Ruth Bader Ginsburg offering the zinger, "There are two kinds of marriage. Full marriage and the skim-milk marriage" — swing vote Justice Anthony Kennedy argued against the law's constitutionality based on the issue of federalism. "The question is whether or not the federal government under a federalism system has the authority to regulate marriage," Kennedy said. 
RELATED: 'Game of Thrones' and 'True Blood' For Marriage Equality
While the Supreme Court gets all Antebellum Period on us, social media users are showing their support of marriage equality by changing their avatars to a red and pink equally sign. If you've logged on to Facebook any time in the last two days, you know this already — but have you stumbled across the creative licenses users are now taking with the symbol? 
We've rounded up the 15 wittiest takes on the equal sign — which include cameos from Bert and Ernie to Renly Baratheon — for your viewing pleasure. Make your favorite your avatar now. 
GALLERY: Facebook's 15 Coolest Red Equal Sign Marriage Equality Icons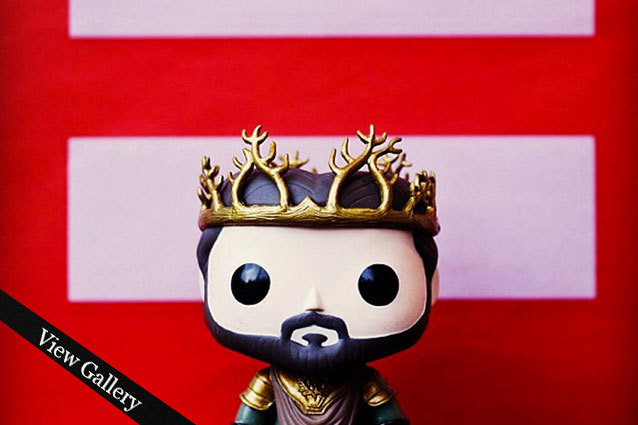 [Photo Credit: Facebook]
---
You Might Also Like:


15 Oscar-Winning Nude Scenes


10 Insane 'Star Wars' Moments You Didn't Notice