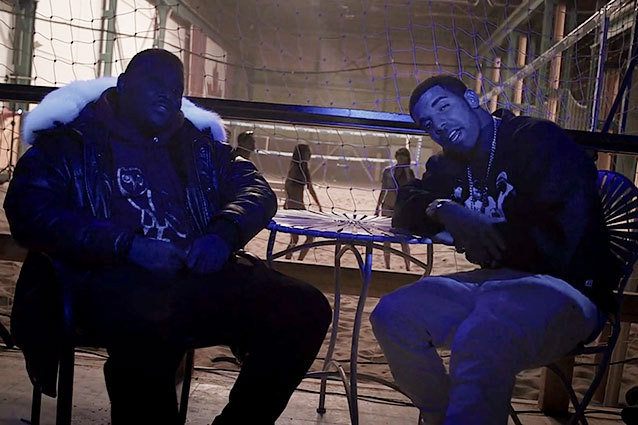 It's five in the morning — the sun has yet to rise on the frigid Canadian city of Toronto. You're awake. You're energized. You're bored. Your dreams are plentiful, but your options are few. Luckily for all those who find themselves in this situation from time to time, rapper Drake has offered a handy new means of passing the time: Volleyball.
What's so special about volleyball? you ask.
Well, it's beach volleyball.
In Toronto?
Indoor beach volleyball.
You mean like in a gym, or something?
Indoor warehouse beach volleyball.
At 5 AM? Isn't it too dark to see?
Black-lit indoor warehouse beach volleyball.
Okay... So you just get a bunch of friends together and play?
You don't play.
You watch?
Nope. You sit at an adjacent lawn table and abuse narcotics.
So then who plays?
Scantily clad professional hip-hop dancers.
Do people actually do this?
Nope. Just Drake. But it'll catch on.
RELATED: Justin Timberlake Admits to Doing Drugs at Coachella
See for yourself in the artist's "first viral video," (as he himself deemed it in a recent tweet), applicably titled, "5 AM in Toronto."
Follow Michael Arbeiter on Twitter @MichaelArbeiter
[Photo Credit: OctobersVeryOwn/Vimeo]
---
From Our Partners:


40 Most Revealing See-Through Red Carpet Looks (Vh1)


33 Child Stars: Where Are They Now? (Celebuzz)