There was plenty of news from Wrestlemania 29, which was held right outside of New York and broadcast all over the world for lovers of suplexes, sleeper holds, and muscular men in next to no clothing. The Rock lost to John Cena — which was the big story — but for those who aren't fan of this "sport," well, they'd much rather see pictures. And they'd much rather see pictures of these macho men in man-on-man action. Oh, we don't mean like that, but based on just how sexxxy some of these look, its no wonder you might think this show was a homosexual love fest instead of giant brawl. 
8 Most Homoerotic Photos from Wrestlemania 29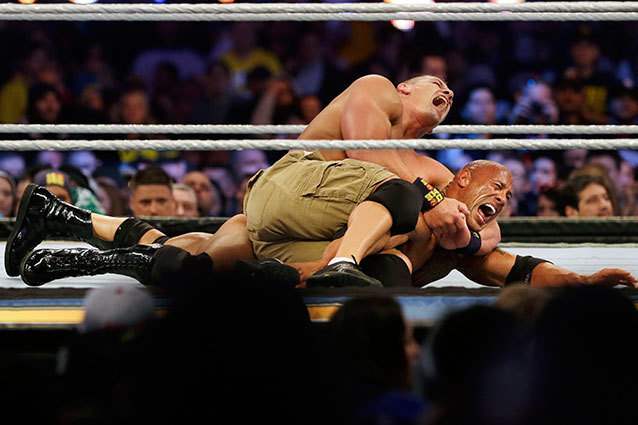 If it hurts that much, you're doing it wrong.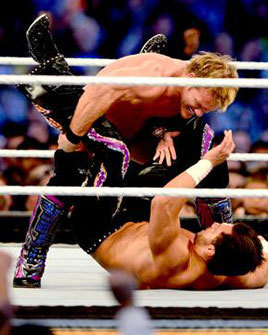 He likes to look into his lover's eyes.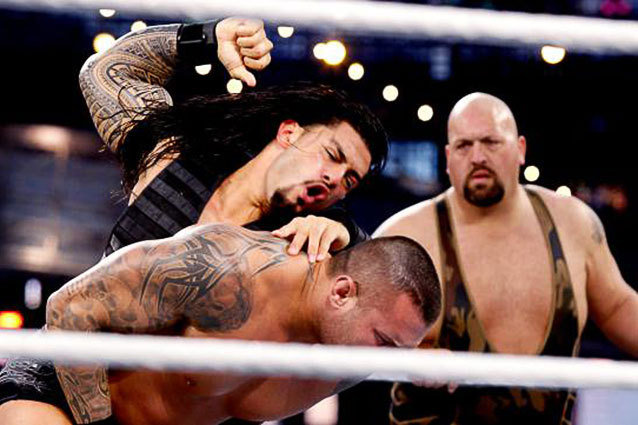 Three isn't company, it's an orgy!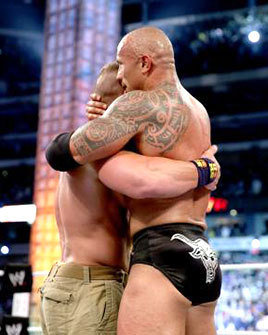 Whispering sweet nothings.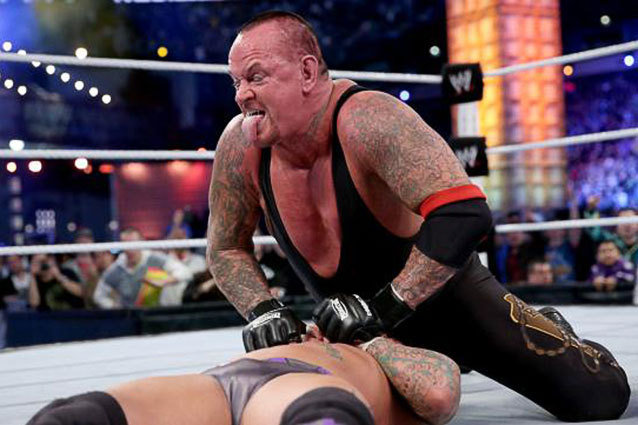 Where is that tongue going?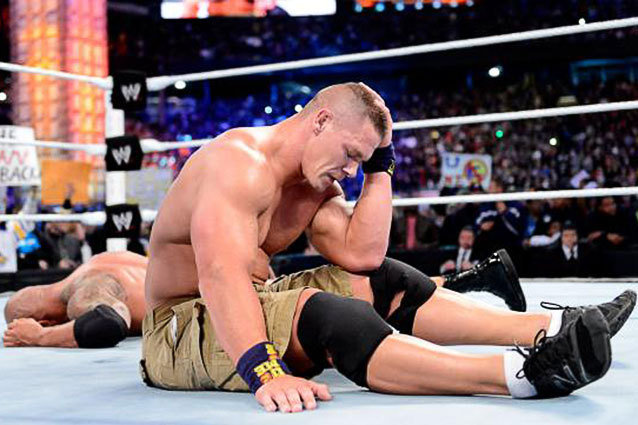 Who hasn't woken up with a man passed out next to them wondering, "Man, what have I done?"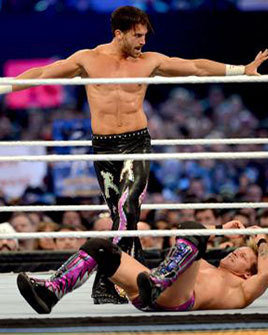 Nope. Nothing gay here.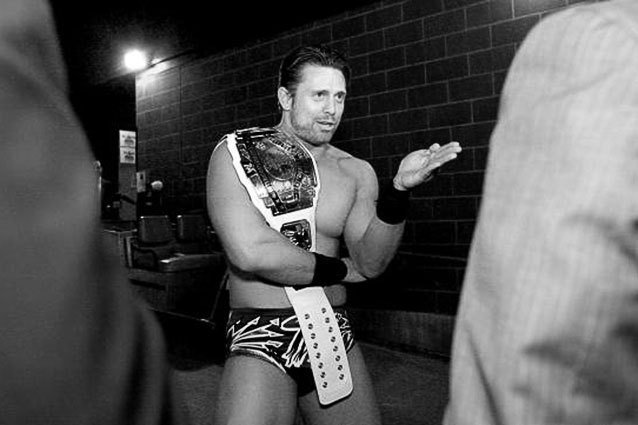 "Know what goes great with these muscles? This belt!"
Follow Brian Moylan on Twitter @BrianJMoylan
[Photo Credit: Mel Evans/AP Photo; WWE.com]
---
From Our Partners:


Eva Longoria Bikinis on Spring Break (Celebuzz)


33 Child Stars: Where Are They Now? (Celebuzz)