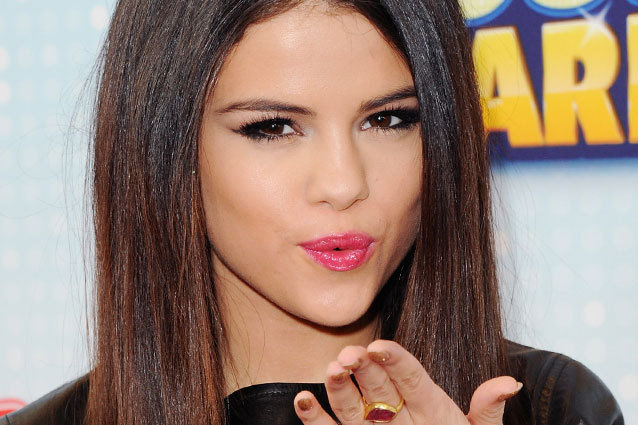 There was a bit of a panic amongst tween Beliebers and fans of sound decision-making when Justin Bieber posted an Instagram from Norway in late April of him snuggling with someone who appeared to be Selena Gomez the same day the actress/singer flew to Norway. Suspicious? Absolutely. Indicative of rekindling? As it turns out, the answer is "nope." 
In a recent radio interview with Boston's Kiss 108 FM, Gomez confirmed that she's not only single and not dating Bieber, she's available for dates. Subtext: Come and get her, boys. The Kiss DJs asked Gomez about being "free and loose" and her dating life, "So sometimes you may see a boy walking down the street and he says, 'lets grab a ice-cream' you're available?" To which Gomez quickly replied, "Yep."
Just to be sure, they asked her to confirm her single-hood one more time, and again she responded quickly with a succinct "yep."
Gomez added, "By the way, that would be awesome if someone asked if I wanted ice cream." So, there you have it, adorable (and age-appropriate) guys of the world: you can woo Miss Gomez with a sweet scoop of cookie dough ice cream.
Watch the full interview below.
Follow Kelsea on Twitter @KelseaStahler
More:
Gross: Proof Justin And Selena Are Back Together
Selena Gomez Snags a Manly Man in Her New Video
Tickets on Sale for Selena Gomez Tour
---
From Our Partners:


What Happened to 33 Child Stars (Celebuzz)


40 Most Revealing See-Through Red Carpet Looks (Vh1)