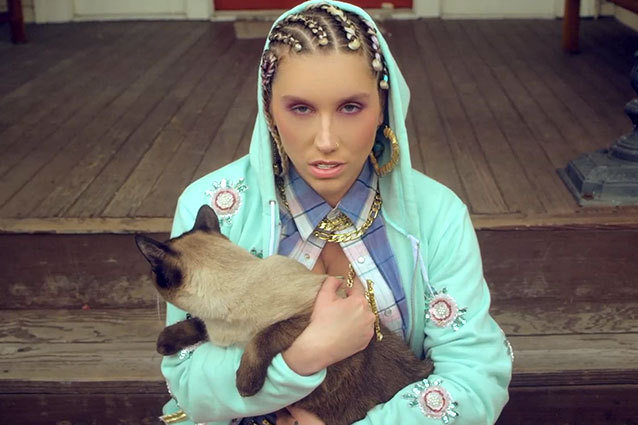 Ke$ha released the music video for "Crazy Kids" on Tuesday and it's exactly what you'd expect it to be — glitter, alcohol, and general weirdness.
"Crazy Kids" is the third single from her album Warrior and the video is a glittery homage to the song. Between her cornrows, bling, and multitude of neon-colored clothing, she appears to have taken fashion advice from Spring Breakers. And that's the least strange thing about the video. Here are the nine other weirdest moments from "Crazy Kids."
1. Ke$ha's Shocking Ride
This car bounces around on the biggest shocks I've ever seen.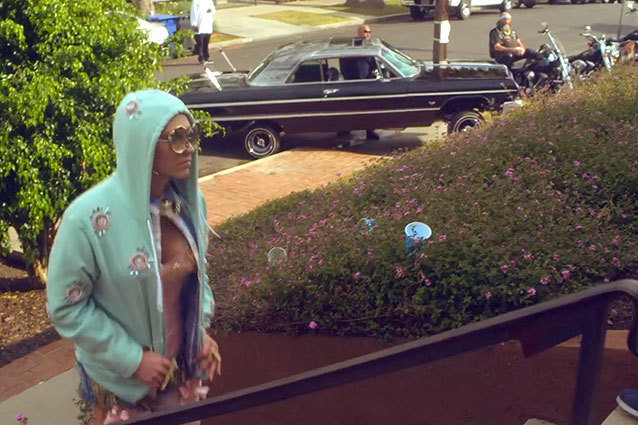 2. Pumping Pastels
This dude's feeling the burn from his pastel-colored weights.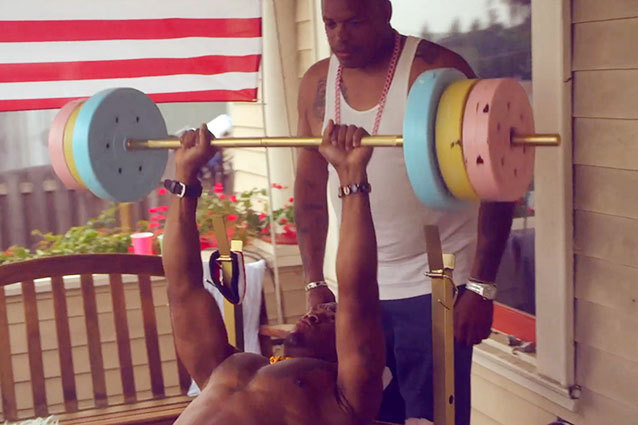 3. Goldeneye
No, James Bond isn't in this video, but there are golden lions with glowing eyes.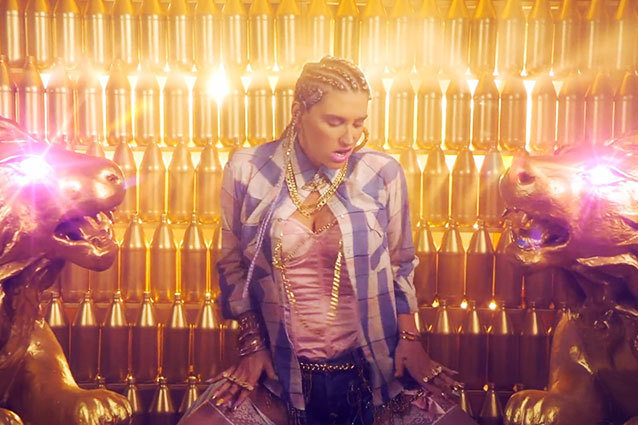 4. Glitterschlager
Of course Ke$ha would chug a 40 filled with glitter flakes.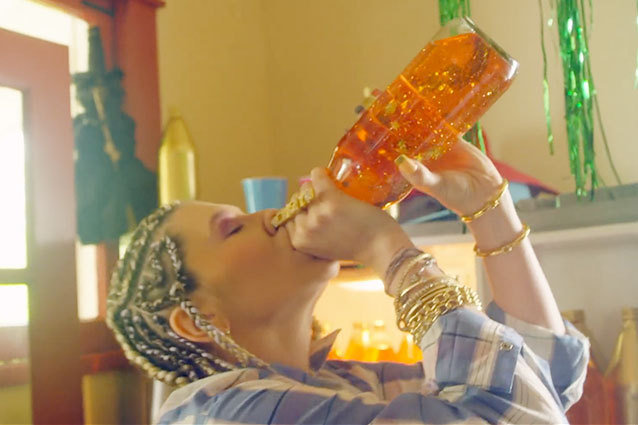 5. Tik Tok
Ke$ha's video costars are another breed of Pitbull.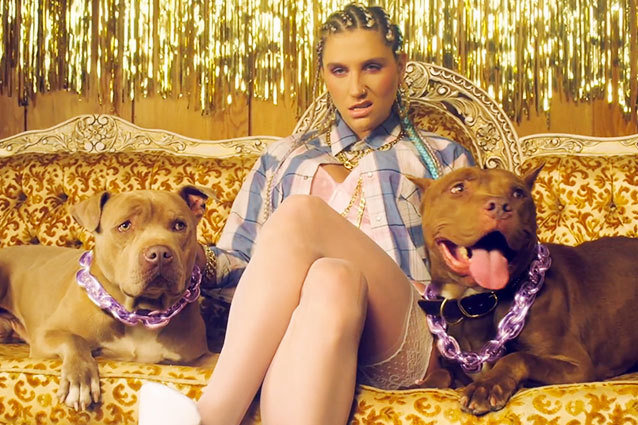 6. Ke$ha's Labyrinth
Remeber the creepy Pale Man from Pan's Labyrinth? His eyes were on his hands, too. And he ate fairies.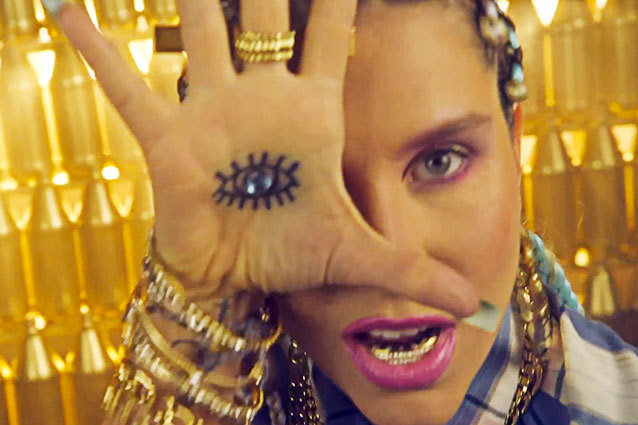 7. will.i.am a Rocket Man
This video wouldn't make any sense unless will.i.am showed up in a golden astronaut suit with his face holographically projected onto the helmet.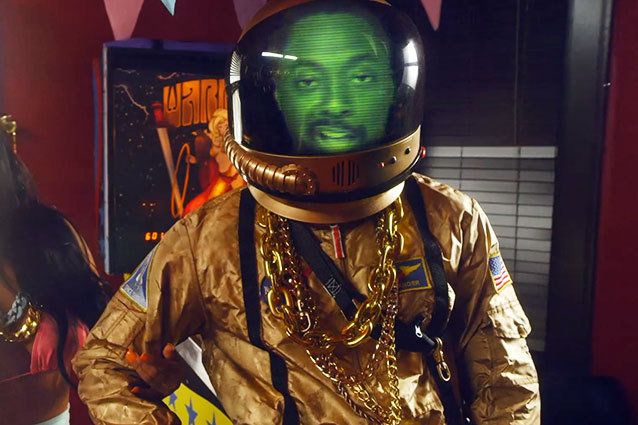 8. Ke$ha's Little Pony
 Sometimes you just need a heavily tattooed man holding a Shetland pony on a leash.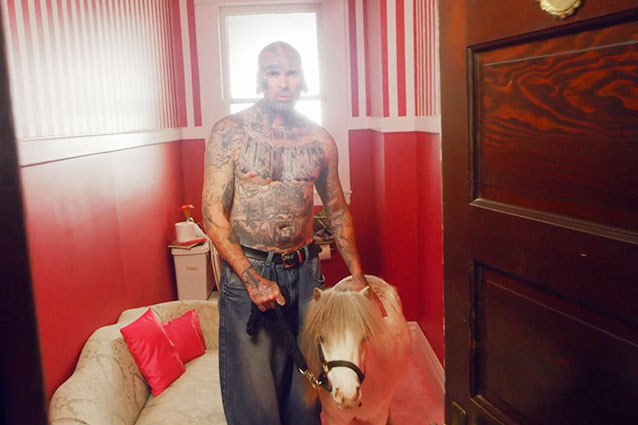 9. "Crazy Kids" Dynasty
These guys didn't make the cut for Duck Dynasty. Luckily they'll always have a place at Ke$ha's pool parties.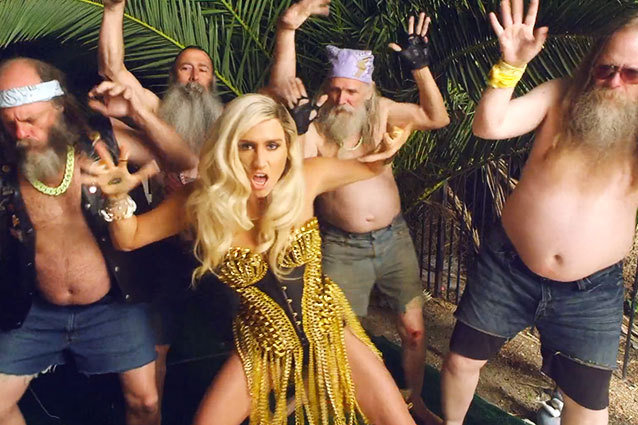 Watch the video to experience the full effect of the weirdness.
Follow Jordyn on Twitter @jordynmyah | Follow Hollywood.com on Twitter @Hollywood_com
More:
Ke$ha Shows Shocking New Side In Documentary Series 'My Crazy Beautiful Life'
Ke$ha to Release 'Crazy Beautiful' Illustrated Memoir
Ke$ha Slammed Over Urine-Drinking Stunt 
---
From Our Partners


Stars Pose Naked for 'Allure' (Celebuzz)


Which Game of Thrones Actor Looks Least Like His Character? (Vulture)