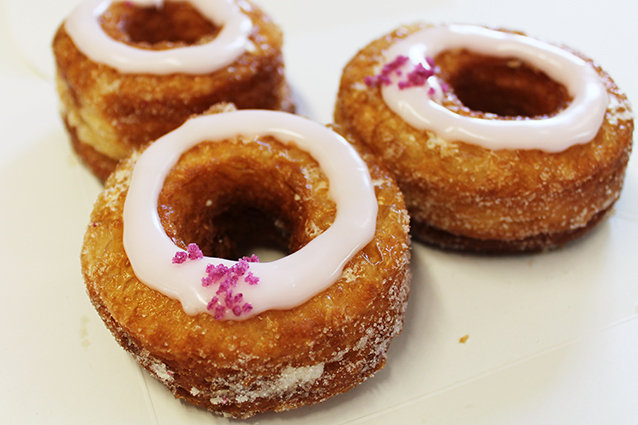 Cronuts. New Yorkers are going crazy for them right now, and even the Wolverine (one Hugh Jackman) got in on the action. But what are they, and are they even worth it? Well, they're doughnuts made with croissant dough (flakey, buttery dough deep fried, covered in sugar and filled with cream), they're $5 each, and it's a Russian Bread line of an experience to get them. But, you guys! CRONUTS!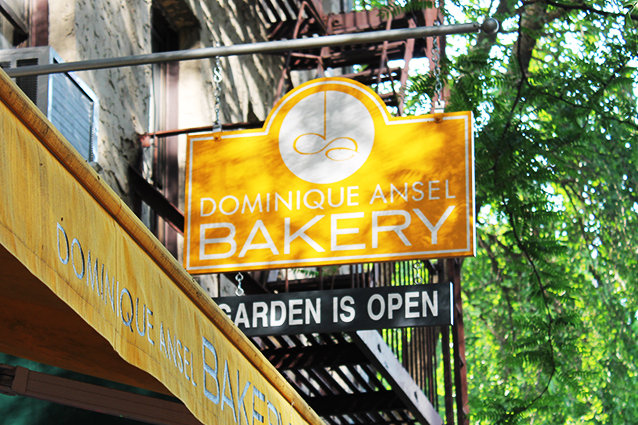 I somehow managed to get out of bed at 5 am (yes, AM) on a Friday morning, making my way down to the official home of the cronut, the Dominique Ansel Bakery in SoHo, New York, arriving at 6:42. After just over an hour, master baker Dominique Ansel opened the doors and greeted each one of his guests promptly at 8 like he was Willy Wonka opening the gates to his factory… until it got too crowed. As I awaited anxiously trying to figure out how many of these nine-billion calorie treats to get myself (and a few very lucky Hollywood.com staffers) for breakfast, the first person in line came out for a quick interview with the local news. She admitted to getting to the bakery at 6am, which was a time I didn't realize even existed before today.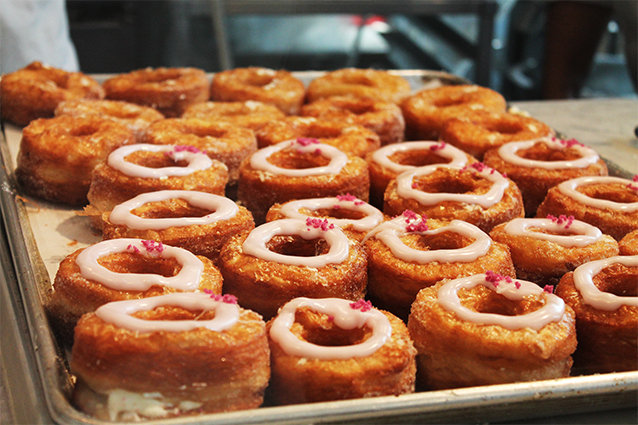 Finally, I was in the bakery watching sous chefs create the very limited amounts of the confection (reportedly, only a couple hundred are made per morning. Once they're gone, that's it) and before I knew it, I was at the register placing my order. After a few Soup Nazi and Willy Wonka flashbacks, it was my turn! I asked for six, as I read all over the place they there was a half-dozen cronut cap per person. The barista kindly denied my request and offered me three; I wept, paid $16.33 for three croissant-doughnuts, and ran with my golden parcel to the office to share my treasure.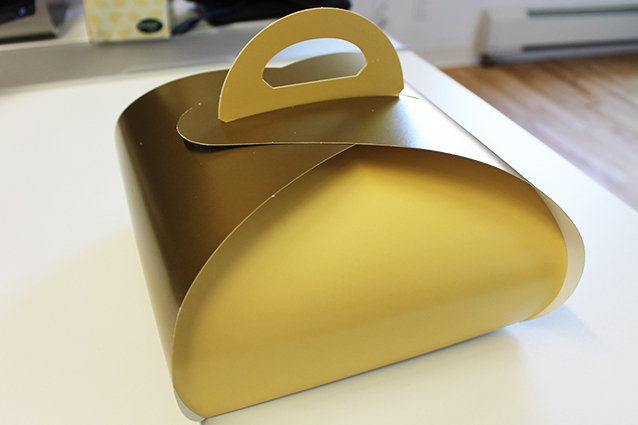 To be honest, they were all right at best. After about two hours of waiting and getting my hopes up, I had honestly come to expect nirvana in fatty, buttery, deep fried form. I got a lot of delicious sugar and fried parts, but with an unexpected side of heartburn. I enjoyed my treat, but I'm left to wonder if Hugh Jackman felt the same way. Of course not, I'm sure he loved them…
Follow Trish on Twitter @yaypineapples | Follow Hollywood.com on Twitter @hollywood_com
Visit NBCNews.com for breaking news, world news, and news about the economy
More:
Shaq Soda Seems Like a Slam Dunk
Get Drunk With Hanson Thanks to MmmHops Beer
10 Stars Shamelessly Shilling Products
---
From Our Partners


Stars Pose Naked for 'Allure' (Celebuzz)


Which Game of Thrones Actor Looks Least Like His Character? (Vulture)