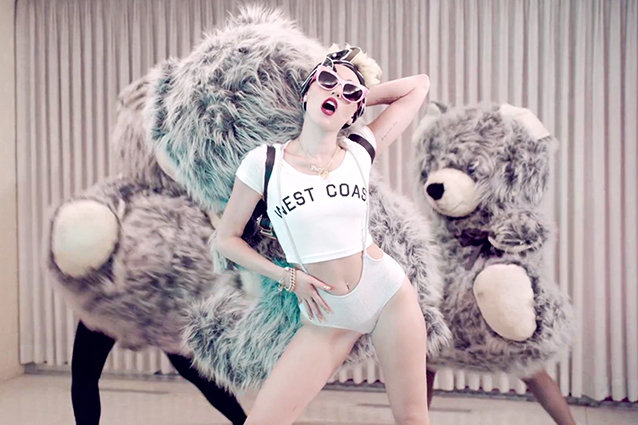 Let's just say you drank a gallon of Red Bull, stayed awake for 37 hours, smoked a few grams of an illegal substance, and then decided to start a dream journal. And then you took said journal, set your scribblings to music, and filmed the whole thing. The result would be, we imagine, akin to Miley Cyrus' music video for "We Can't Stop."
In the video (above), Cyrus' enthusiastic gyrations and grill-clad smile are the least bizarre things caught on film. There were so many weird things, we decided to count them up. Maybe quantifying the strangeness will be the first step on the (very long) road to understanding it. 
We spied, with our little eyes:
2.5 Instances of Gratuitous Product Placement (it's arguably obvious that is Wonder Bread)
4 Crotch Shots
11 Simulated Sex Acts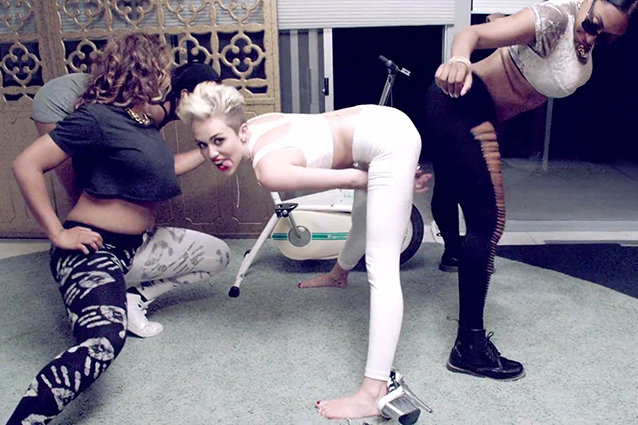 13 Stuck Out Tongues (1 Non-Miley)
2 Curse Words
13 Individual Stuffed Animals
4 Scenes of Spankings
5 Severed Body Parts
8 Twerks (Twerkings? What's the noun form of "twerk"?)
4 Strange Uses for Food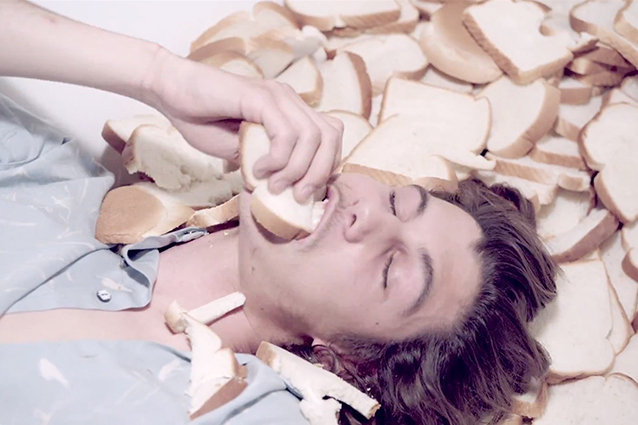 1 Unidentified Liquid
1 Ambiguously Sexual Doll
2 Drug References
And that's really just the tip of the iceberg. 
Follow Abbey on Twitter @AbbeyStone | Follow Hollywood.com on Twitter @Hollywood_com 
More:
In Defense of Miley Cyrus  
Miley Cyrus Wore a Stupid Pair of Pants  
Miley Cyrus's New Single 'We Can't Stop' is Scandalous 
---
From Our Partners


Stars Pose Naked for 'Allure' (Celebuzz)


20 Grisliest TV Deaths of 2012-2013 (Vulture)