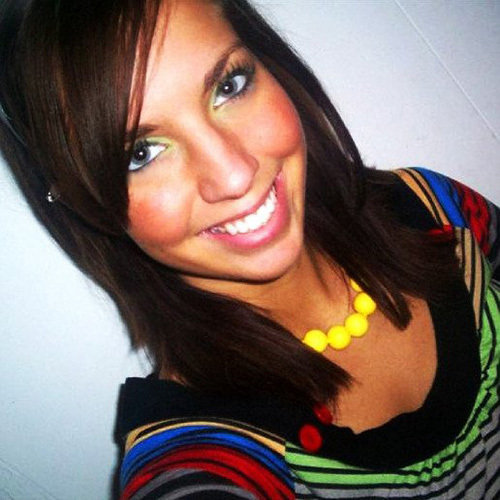 Just when New Yorkers thought the Anthony Weiner scandal couldn't get any funnier (ahem… Carlos Danger), we were graced with the lovely photos from Weiner's partner in crime Sydney Leathers' bikini shoot with the NY post. Well aware that she is not a model, it's clear that Leathers' ambitions go beyond a Sports Illustrated cover spread. She obviously wants to get the most out of her 15 minutes of fame.
Have no fear, Ms. Leathers, we're here to put our expertise to work and steer you in the direction of a full-blown career — with a little help from a few ladies who managed to turn their sex scandals into careers in Hollywood.
1) Become Apolitical
We understand that you describe yourself as a "Field Organizer for Obama for America/Student/Political News Junkie/Wanna-be Political Satirist/Progressive Stuck in a Conservative Hell." But from now on, you have no political opinions. Your endorsements mean nothing and neither does your campaigning. You can't blow the whistle on the same man with whom you... sexted. Own it with grace and move on. Ditch whatever political aspirations you thought you had. The only political thoughts you should have are the ones you share in the privacy of the voting booth. 
2) When One Door Closes, Look for An Open One
So what if everyone in Washington can't stand you? That's usually a sign that Hollywood will welcome you with open arms. Your career role model should be Kim Kardashian, not Monica Lewinsky. You want people to actually have to google how you became famous, not be forever synonymous with a man who has Weiner for a last name. In order to do that you're going to have to change your point of view. Drop the "Sexy Sydney" act. It's not working. Get out of the Midwest and move to L.A. where this scandal will pale in comparison to everyone else's. 
 3) Get Picky
During this 15-minute whirlwind, you will be approached by many people who will try to exploit you. Choose your path wisely! This would be the perfect moment to rediscover any talents or hobbies you have. There is no way your childhood dreams included milking sugar daddies for cash and getting entangled with a politician. You don't have any talents? No worries, they're not really necessary. Start a funny blog or joke advice column, maybe seek employment at TMZ. Whatever you do, don't make a sex tape or agree to work for a porn site — that only works for Paris Hilton.
4) Turn Over A New Leaf
Seize this opportunity to get a stylist. Snookie and JWoww's stylists have done miracles. Hire a publicist and get to work fine-tuning your public persona. Don't believe in committed relationships? You're now a serial dater looking for Mr. Right. Not health conscious? Say hello to being vegan and gluten free. Not religious? Jesus came to you in a dream last night and now you're a born again Christian. (The God card works every time — just ask every professional athlete.)
Times are tough, but we're rooting for you (or we're just sick of writing about the Kardashians).
Follow Hollywood.com on Twitter @Hollywood_com | Follow Maité on Twitter @MaiteCubilette
More:
Anthony Weiner's 'New Yorker' Cover
Chelsea Handler Reads Anthony Weiner Sexts
Stewart's Moral Battle Over Weiner's "Weiner"
---
From Our Partners:


40 Most Revealing See-Through Red Carpet Looks (Vh1)


15 Stars Share Secrets of their Sex Lives (Celebuzz)