Ladies and gentlemen, Lady Gaga has gone naked. No meat dress, no egg, no nothing. 
Gaga saunters naked while practicing Abramovic's Method, "a series of exercises designed to heighten participants' awareness of their physical and mental experience in the present moment," according to the video's caption on vimeo. From blindfolded wanders to giant crystal cuddling, Lady Gaga roars as she practices the Abramovic Method.
WARNING: The following images, and the video above, are highly explicit and NSFW.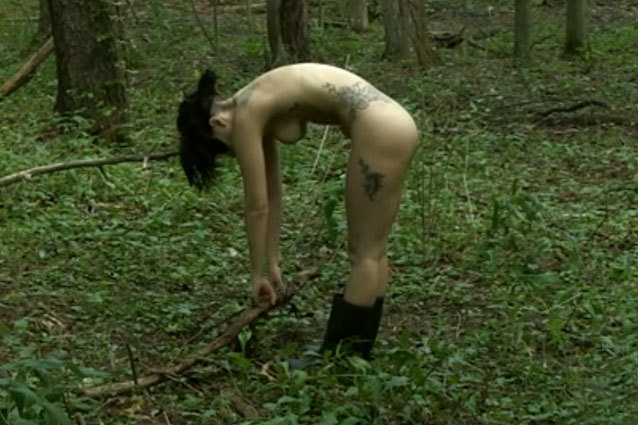 In light of Gaga's full-frontal display, we've rounded up a few other stars who've showed a whole lot of skin and ranked them by their artistic legitimacy. So, we've created a scale of 1 to 5 in terms of how legit the nakedness in each case is: 1 indicates "What the hell is art?", whereas 5 equals "How dare you question my nakedness? It's art!" 
To start the ranking, we'll award Gaga with a solid 4: while yes, she is indeed an artist– and a bizarre one at that– she's going nude for the sake of raising dough, not for pop music's sake!
Khloe Kardashian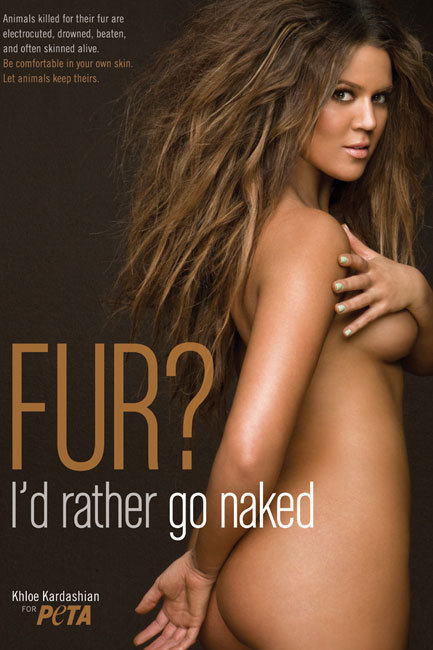 Khloe Kardashian shed her clothes in an anti-fur ad for PETA. The self-proclaimed animal fanatic went nude to declare "I'd Rather Go Naked Than Wear Fur". Khloe's rationale for posing nakey is justified. After all, she's doing it for an awesome organization. But we must take into consideration that she's related to Kimmy K, who will strip for just about any occasion (hello Ray J), so we must give Khloe a 1. Great effort though, babe!
Miley Cyrus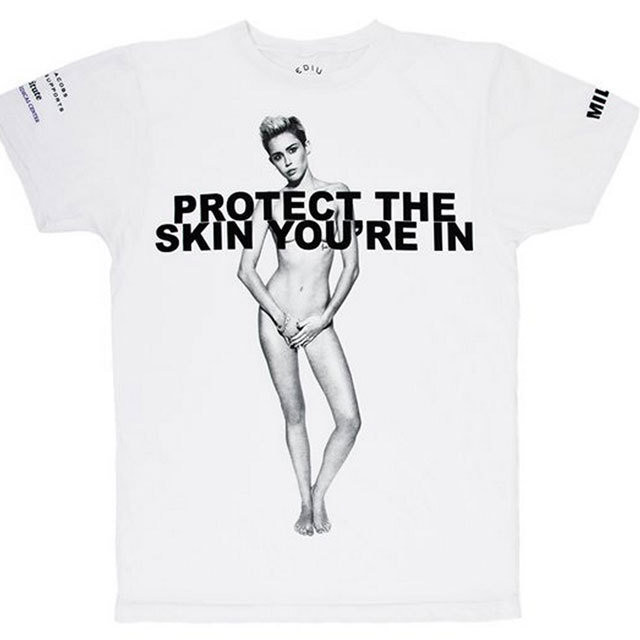 Right when we were getting used to Miley without pants, the "We Can't Stop" singer took it a bit further. The twerk-able star posed nude for a charity tee campaign from Marc Jacobs and his collaborator Robert Duffy as a healthy reminder to "protect the skin you're in" from skin cancer. Yes, it was super sweet of Miley to bare all, considering the proceeds of the shirt benefiting New York University's Skin Cancer Institute and Langone Medical Center. Therefore we'll give Miley a 2! Great cause, but not so artistically driven.
Kylie Minogue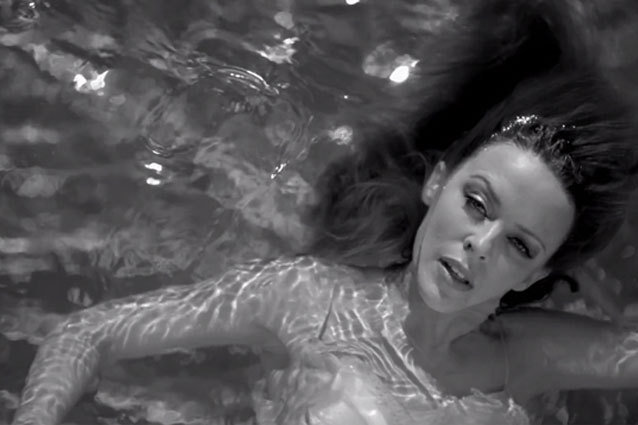 Australian pop-hitmaker Kylie Minogue opened up her flower in the video for her smash Flower. The music vid is visually striking and the black-and-white touch just makes it more beautiful. It's sensual, it's somber, it's spectacular. And we have to give Minogue major kudos: The video was her directorial debut! Damn, girl! So, we'll give you a nice 4. You're not quite Madonna, but you still rock. 
Kim Cattrall

We're totally accustomed to Kim Cattrall's wild sexual antics on Sex And The City, but who knew she could find a proper reason to abandon her clothes off the screen. Well, she sure did! The actress posed nude with La Clique, a beloved international dance troupe, in order to save the famous Titian masterpiece 'Diana and Actaeon'. So she made art to save art, now that's definitely a piece of art. Drumroll please… we award Cattrall with a 5! Hoorah!
Madonna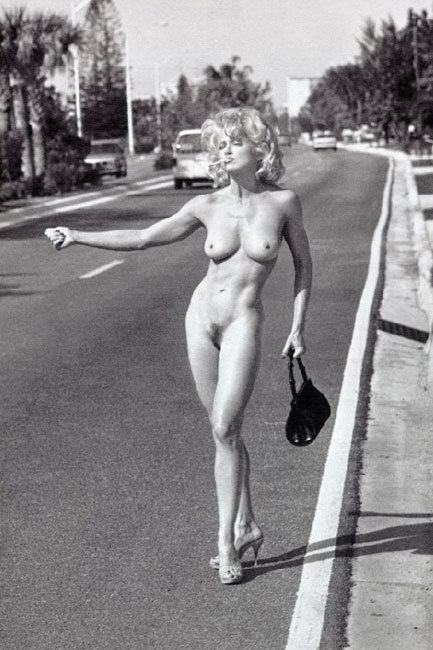 Madonna went completey naked in her insanely famous coffee table book Sex, which features erotic photos of the "Like A Prayer" sensation, boasts soft core pornography and simulations of sexual acts. Although it pushes the envelope, for sure, Madonna has total artistic license to do whatever, whenever...I mean it's Madonna, come on! So, a 5 for you, Madonna! 


So what do you think about these celebs going naked? How far would you go for the sake of art? Tell us all about it in the comments below!

Follow Cori on Twitter @gimmegimmeCOR
Follow Hollywood.com on Twitter @Hollywood_com

More:
Lady Gaga Gets Her Septum Pierced On Camera 
Lady Gaga Reveals Album Release Date and Other Details About 'ARTPOP'
Lady Gaga Goes from Mother Monster to Wolf Mother In 'Machete Kills' — Pic
---
From Our Partners:


40 Most Revealing See-Through Red Carpet Looks (Vh1)


15 Stars Share Secrets of their Sex Lives (Celebuzz)