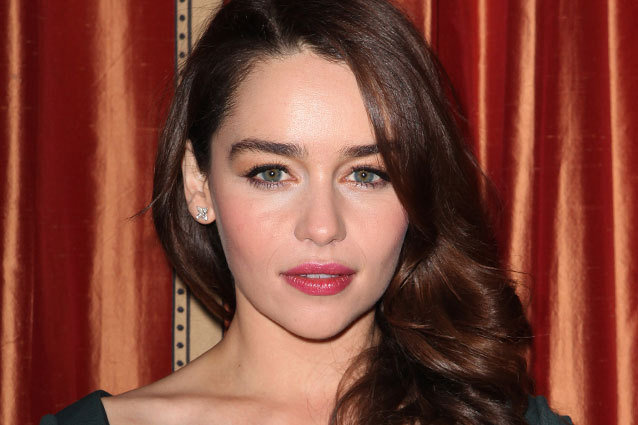 Walter McBride/INFphoto
Hey Russia, next time you go Google Image dipping for high-profile anti-rape campaigns, don't pick one of the world's most famous TV stars.
We know actress Emilia Clarke as the flaxen-haired dragon baby mama Daenerys Targaryen from Game of Thrones; but in the Ural city of Yekaterinburg, she's made a star turn as 'Anya', backing United Russia politician Yakov Silin in an anti-rape campaign. 
"I suddenly noticed that for the last couple of years I'm not afraid to walk at night in Yekaterinburg," says the poster, under Emilia's brunette image. "I now have confidence that the city is safe, that no-one will attack me or rape me. It's so cool... There are only few people on the streets, the streets have lights, the city is fresh and incredibly beautiful. Especially after it has been raining."
In spectacular -- if not downright ballsy -- contempt of image use laws, the organizers confirmed that they hadn't asked permission, but continued to use the ad on Facebook. "Our internet post which was a fantasy with a photo of Emilia Clarke, famous for the TV series Game of Thrones, has caused a strange resonance. We assure you, Daenerys Targaryen, in this case, is just a beautiful woman. We don't claim that we have her support, even though we would not be ashamed to show her Yekaterinburg after implementation of the 'Capital' programme."
More:
'Game of Thrones' Dragon Skull Spotted On The Beach
James Franco Dating Emila Clarke Is A Bad Idea
George R.R. Martin Doesn't Care For The Iron Throne
---
From Our Partners


Stars Pose Naked for 'Allure' (Celebuzz)


20 Grisliest TV Deaths of 2012-2013 (Vulture)