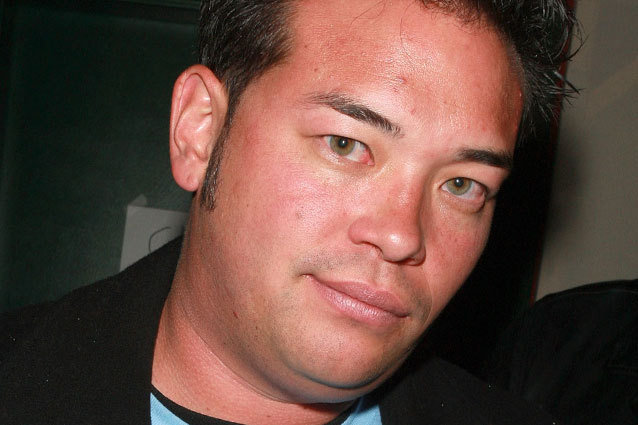 Michael Bezjian/WireImage
From reality star to reality check, Jon Gosselin has hit rock bottom. According to an interview with Entertainment Tonight, Gosselin has gone from living in a $1.3 million mansion to moving into a cabin unequiped with television or Internet. Oh, and he's waiting tables. The former bad boy of TLC (Ed Hardy T-shirts were so bada** in 2008) has stopped partying in Vegas and instead "now (parties) on a different level."
Just a few years ago, Gosselin was living the high life starring on TLC's über-popular Jon & Kate Plus Eight. The show, which was one of the network's most-watched series, was eventually canceled after Jon was allegedly caught cheating on Kate. So, in the typical fashion of reality stars, Jon wrote a tell-all about his ex-wife, got sued for illegally obtaining information for the book, and is now waiting tables in Pennsylvania as he attempts to pay off his legal fees and provide for his eight kids. While this may be seen as a sad decline for the once famous dad, Gosselin insists that he "has no regrets." In fact, Jon claims he likes being a waiter and isn't struggling to make ends meet. Instead, Gosselin revels in being recognized, and claims, "It's fun and I get to talk to people. And they technically already know me, so they're like 'Are you the guy?' I'm like, 'Yeah, I'm the guy.'" 
Well kids, this is just one more lesson of why you should stay in school, not star on reality shows, and maybe save some cash before you have eight kids. Also, don't wear Ed Hardy, just don't. 
More:
Jon Gosselin Desperately Needs Cash- Help!
Watch: Jon Gosselin on Funny or Die
Will Kate Gosselin do a Dating Show?
---
From Our Partners:


A Complete History Of Twerking (1993-2013) (Vh1)


15 Stars Share Secrets of their Sex Lives (Celebuzz)