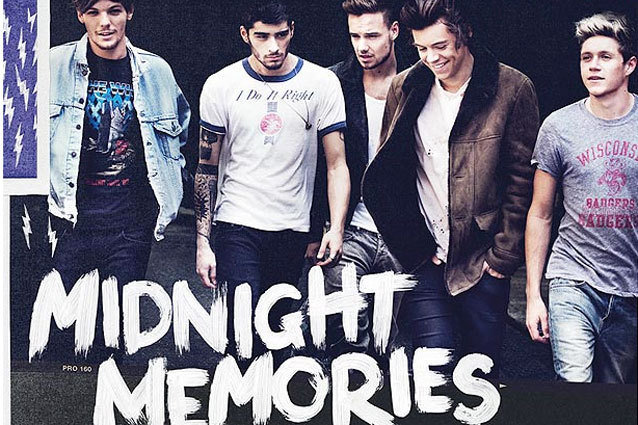 One Direction/Twitter
It was 2011, and my college roommate hung a poster of five English boys on the wall. Having no idea who they were, I made fun of her for her obsession with Britain and her love of boy bands. Unfortunately, her prophetic proclamation that this band would quickly become the next "American sensation" fell on deaf ears. However, those same ears are the ones now listening to the new One Direction single "Story of My Life." Isn't karma a b**ch? 
As of today, One Direction has amassed a combined wealth of $25 million and is planning a Nov. 25 release of their third studio album Midnight Memories— an American sensation indeed. Their first single, "Story of My Life," was released this morning and it is already trending on twitter the hashtag #StoryOfMyLifeIsPerfect. Check out the song below. 
Okay, pretty catchy right? Of course it sounds like all their other songs, but with more of an indie/folk sound. Who knows, maybe these boys are growing up? They are all over 18 now… and we're officially no longer super creepy for liking them. 
"Story of My Life" will be available for iTunes purchase on Oct. 28. Until then, just keep playing the video, you know you want to.