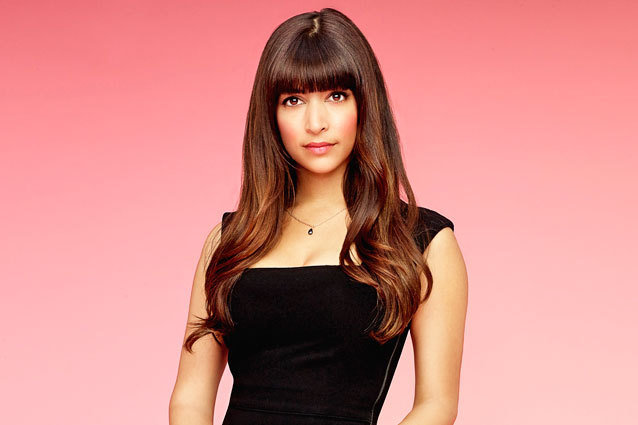 Alexei Hay/FOX
Reddit can be something of a boys club, so it's nice to see an actress like Hannah Simone rock an AMA. The gorgeous actress who plays Cece on New Girl was funny and gracious in her answers. Here are some of the highlights.
Her favorite subreddit: 
"I am obsessed with AMAs. The level of honesty you get is so rare."
On the friendship between Cece and Jess: 
"Anytime Jess and Cece get together I love it! One of my favourite moments is from season one where they hide from their dates in the bathroom and eat cookies and avoid confrontation."
Answering the question: "Is Schmidt Schmidt outside of being Schmidt?"
"Only Schmidt would know how to be at Schmitty as Schmidt but that being said there is only one true Schmidt and an actor can't be Schmidt since Schmidt is Schmidt which leaves us with Schmidt being Schmidt inside and outside of Schmidt."
What the New Girl Ben and Jerry's flavor would be: 
"Caramel Miracle. What else?"

What she would buy if she had to spend $5000 in Walmart in 20 minutes: 
"5000 dollars worth of Walmart gift cards so I can decide on my own time. Ain't nobody pressuring ME."

On the hairstyle she shares with Zooey Deschanel: 
"Pure coincidence. Our best friends in real life are all banged up too though so art... life... you know what they say."

How she gets her bangs to stay straight: 
"I tell them to behave and they know well enough to listen."
On True American:
"Cece has never been involved in a True American game! Maybe this year it will happen and if it does we will do another AMA...."

On the return of Damon Wayans Jr:
"It is great to have Coach back on board and back in the weirdness!"
The New Girl scene when she couldn't stop laughing: 
"I have to stop myself laughing all damn day long but there was one time I couldn't keep it in and I laughed so hard that we had to cut and give me time to learn how to breathe like a normal person again. That time was with with Schmidt in the old folks home where he gets turned on and starts screaming. I had no idea he was going to scream in my face that loud and I just broke down into hysteria."
On the amount of fans who ask her to get back together with Schmidt: 
"I have legally changed my name to: Cece Pleasegetbacktogetherwithschmidt"
Her best life advice: 
"Stop talking."
On working on Oldboy with Spike Lee: 
"Incredible. Spike is the best. New Orleans is perfection. And the story is... welll you know..."
One word to describe this week's New Girl episode: 
"COACH."