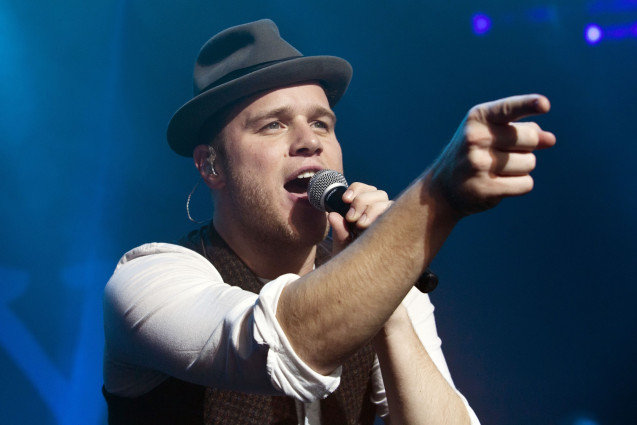 Frank Hoensch/Getty

Celebrating ten years of manipulative sob stories, staged judge bickering and karaoke covers, the team behind The X-Factor UK released the series' first official compilation last week. While the track-list is largely a fair reflection of the show's output, it inevitably also contains its fair share of dross (two Lucy Spraggan entries, One Direction's dreary "Little Things," and Joe McElderry's pointless cover of "The Climb," just to name a few). Here are five under-rated singles which should have made the cut instead.



Olly Murs – "Dear Darlin'"

Forget the Maroon 5 rip-off ("Troublemaker") that opens up disc two. This string-soaked trip-hop ballad was the track which even those previously averse to his cheeky chappie charms were forced to admit was one of this summer's classiest hits.



Matt Cardle – "Starlight"

2010 winner Matt Cardle may have triumphed over One Direction. But the Gary Barlow-penned dirge of "Run For Your Life" then virtually sank his career before it had even begun. If the rousing, echo-laden indie-rock of "Starlight" had been released instead, things could have been very different.



Leon Jackson – "Don't Call This Love"

Arguably the most forgettable winner in The X-Factor's history, Leon Jackson appeared hopelessly out of his depth on the show itself but made a surprisingly convincing crooner on this lush and hugely under-rated Burt Bacharach-inspired slice of lounge-pop.



Shayne Ward – "No U Hang Up"

Lumbered with a series of dull MOR ballads following his 2005 win, Shayne Ward spectacularly failed to live up to all the 'UK's answer to Justin Timberlake' expectations. However, this seductive R&B mid-tempo, a surprise U.K. No. 2 hit in 2007, briefly suggested that he was worthy of such a tag.


Leona Lewis – "Collide"

The 2006 winner's transatlantic number one, "Bleeding Love," and inspired cover version of Snow Patrol's "Run" are already on the compilation. But as the show's first global breakout star, she certainly merits a third inclusion. This understated foray into melancholic dance-pop, featuring a sample of Avicii long before he became one of the EDM scene's most prominent DJs, proved she could do more than just showy ballads.