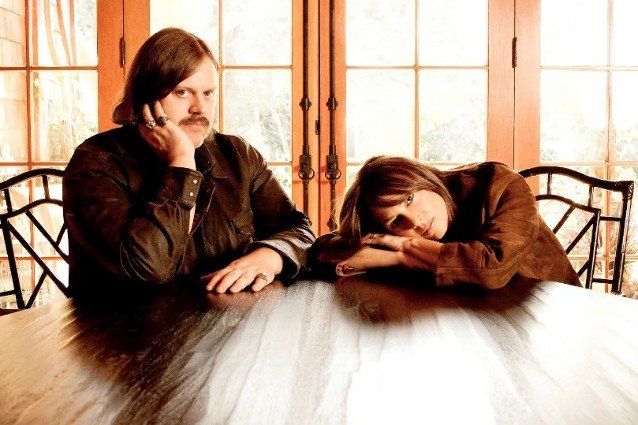 Matthew Sweet & Susanna Hoffs/Facebook
Matthew Sweet and Bangles singer/guitarist Susanna Hoffs may have made their way to mainstream success in the '80s and '90s, but as their third duo album of covers makes clear, a pure power-pop heart still beats inside both of them. Under the Covers Vol. 3 is filled with Hoffs and Sweet's versions of tunes from the '80s alt-pop realm, reaching into everything from The English Beat's "Save It For Later" to the Smiths' "How Soon Is Now," but two of the best tunes on the album are among the least widely known: the surging, mysterious-sounding "The Bulrushes" by The Bongos, and the poignantly poptastic "Big Brown Eyes" by The dB's.
Both bands became known as spearheads of the Hoboken scene of the early '80s, becoming cult heroes and college-radio mainstays, but neither made it out of the '80s alive. The new millennium tells a different story, though: The dB's released the excellent reunion album Falling Off the Sky in 2012, and the band's two singer/songwriters, Peter Holsapple and Chris Stamey, are getting set for December dates performing their classic 1991 duo album, Mavericks. Holsapple, who wrote and sang "Big Brown Eyes," says, "I am flattered and extremely grateful that Susanna and Matthew would even consider recording one of my songs for their album. Their version is just splendid. Now I have something cool to recommend to people for stocking stuffers this year!"
The Bongos, who have been playing some reunion shows of their own recently, have finally unleashed their long-shelved third album, Phantom Train, recorded in '86 but never released until this year. "'The Bulrushes' was one of the first songs I wrote for The Bongos," recalls frontman Richard Barone. "The lyrics were inspired equally by a Kabbalistic Tree of Life diagram hanging on our apartment wall in Hoboken and a copy of my first grade primer Fun With Dick and Jane that I had lying around. I had been listening to The Seeds and started strumming a major/minor two-chord progression, kinda combining it with a dance beat like we were hearing in the clubs. I was so excited to hear the band play it when we got together the next day, and I've been playing it ever since." Of the new version, Barone remarks, "Matthew Sweet and Susanna Hoffs have a rare gift of being able to grab a song and make it their own while capturing its true essence and spirit. That takes a lot of smarts and some awesome chops, of which they have both in spades. I am thrilled they included 'The Bulrushes' in their latest collection. It totally rocks and I love it!"