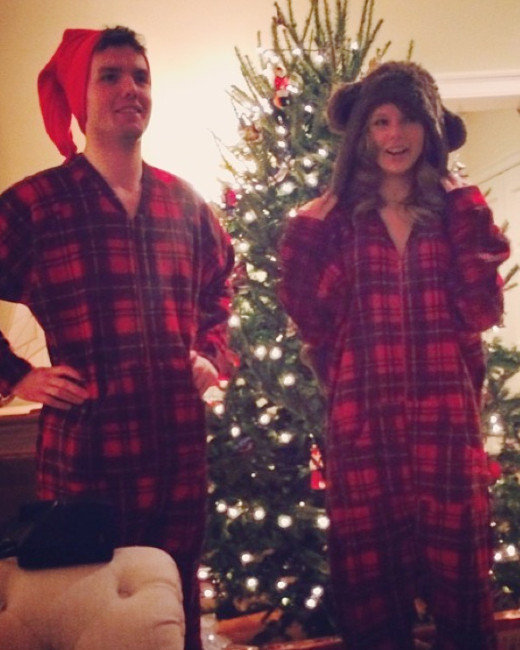 Instagram
What do you mean the holidays are almost over?! Though not all of us have the luxury of time off this holiday season, we can still reminisce for a second longer a time when we had time to relax for a couple days (aka last week). In their Xmas fever, our favorite stars took to Twitter to share their holiday traditions and celebrations, as we all gear up for the new year that's just around the corner. 
Taylor Swift
Matching Christmas onesies is a thing that's happening right now. http://t.co/zHV4xZgg0z

— Taylor Swift (@taylorswift13) December 24, 2013
I hope Taylor didn't just find out the magic of onesies this year. Onesies are a must for every occasion (here's hoping for formal onesies we can wear to work in 2014)!
Rihanna
Not at the manger being a car seat...looool pic.twitter.com/S4jBszrhTw

— Rihanna (@rihanna) December 26, 2013
Rihanna spent her Christmas watching a play in which Jesus was clearly born in a Lexus and was brought out in his holy car seat to link him with his three wise friends. This version rocks. 
James Franco
Good old days - art of Elysium!! David and the grinch, bintch! http://t.co/imqTtHjMTP

— James Franco (@JamesFrancoTV) December 24, 2013
How does James Franco manage to look decent even dressed as the Grinch?!
Miley Cyrus
annual family fist fight