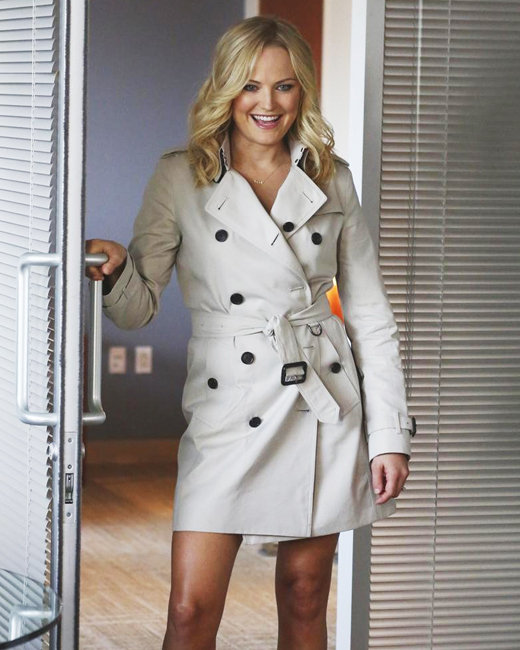 ABC Television Network
The future of Trophy Wife is unclear, but we can safely predict that its hilarious bombshell star Malin Akerman is going to be around for a long time. The Swedish/Canadian actress took on the infamous Reddit "Ask Me Anything" challenge on March 4 to answer fan queries about her current and former costars (a veritable who's who of contemporary comedy), her first reaction to her sitcom's title, and steering clear of boring "girlfriend" roles. Check out our favorite parts below and see the entire session here.
On the first thing she'd do if she were Matthew McConaughey for a day:
"Take my shirt off!"
On what exactly Ben Stiller smells like:
"A mix of Pine Cones and new car smell…that's if he hasn't had any Mexican food."
On working with the husband to her Trophy Wife, Bradley Whitford:
"I'm officially Bradley's biggest fan after working with him. He is the biggest ham! So friggin funny. The best part is that when he is interviewed, so many people mistakenly call him Bradley Cooper and he never corrects them…he just rolls with it."
On the wackiest moment in her trip to White Castle with Harold and Kumar:
"I had to lick Freakshow's (Chris Meloni) boils on our first day of shooting. Good way to ease into a role."
On holding out for the funny parts:
"Not that I was offered this role, but had the chance to read The Hangover and decided to pass on the opportunity to go in for an audition. I preferred the male roles in the movie…something like Bridesmaids would have been awesome."
On her show's deceptively vapid title:
"When I first saw the title of the show I said, 'Hell no! I do not want to play a vapid Trophy Wife,' but after reading the script, I realized that it was a tongue in cheek title and I absolutely loved it. From then on it was all about finding the right cast…and I feel like we hit a home run with our hilarious actors!"