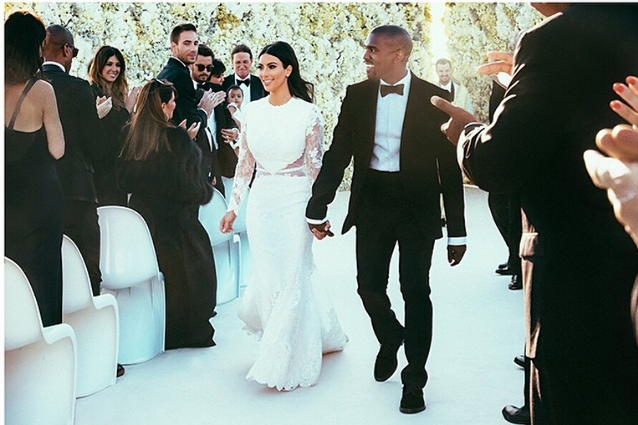 Instagram/kimkardashian
Justin Bieber, we're going to let you finish, but Kim Kardashian and Kanye West have the best Instagram photo in the world! At least in terms of "likes" they do. This picture of Kim and Kanye's first kiss as Mr. and Mrs. West has received 1.96 million likes so far. The previous record-holders were Justin Bieber and Selena Gomez. Their photo of Selena hugging Justin from behind garnered a measly 1.82 million likes (though that's pretty impressive for a mere hug).
The Instagram world has spoken! Kimye is "liked" by [practically] millions. What that says about the state of the world as we know it? Well, that's a conversation for another time. But just to put things in perspective, here's a photo that only received 75,000 likes to date:
No judgement! Just an observation...