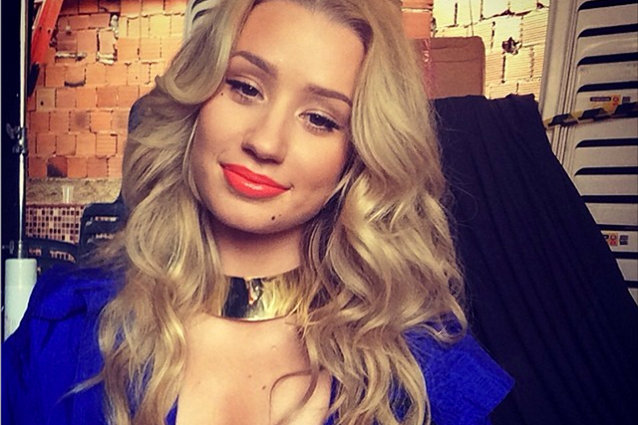 Instagram/thenewclassic
Australian rapper Iggy Azalea is having a pretty excellent week. She became the first artist since The Beatles (as in, The Beatles!) to hold both the #1 and #2 spots on the Billboard Hot 100 Singles Chart. And as of right now, she's the first celebrity this year to redefine the sexy one-piece swimsuit.
Dear Summer 2014,
Please give us Iggy's everything:
The colors, the hair, the well-deserved success radiating from her smile—werk, Iggy! Werk!