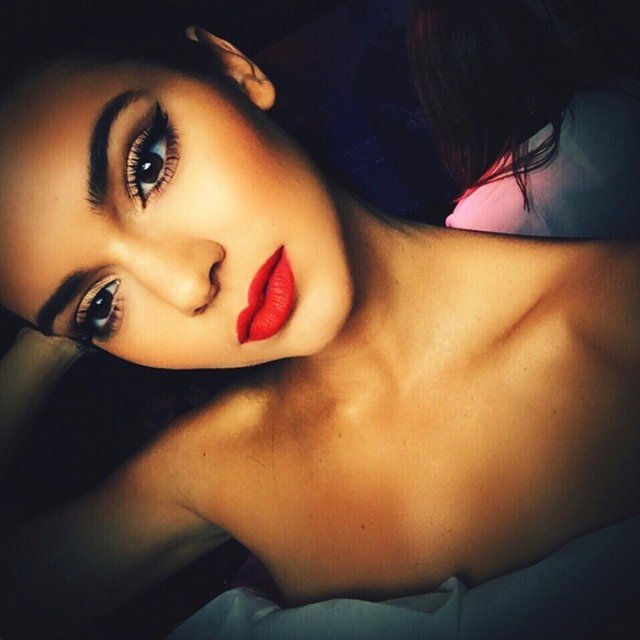 Instagram/kendalljenner
Kendall Jenner makes a great point about the show-stopping Fausto Puglisi dress she wore to the 2014 Much Music Video Awards: " why do one slit when you can do TWO!? #MMVAs"
Indeed, Kendall. Indeed:
That's a whole lot of pelvic bone, though it needs to be said that the dress is stunning. Is this gown a little too sexy for young Kendall?